The ecommerce industry is growing at an astonishing rate. Industry experts predict that U.S. online sales will extend $1 trillion in 2022. Global ecommerce sales are expected to reach $6 trillion by 2024. 
With thousands of online stores catering to almost any market out there, it is a great time to be a customer. However, if you are planning to step into online retail for the first time, you may find it challenging to succeed in such a competitive market.
One of the most effective ways to build an unmatched online presence in the oversaturated ecommerce industry is to sell high-demand products.
To help you, we have compiled an ultimate guide to choosing profitable products to sell online in 2022.
Let's get started!
How to Find the Right Product to Sell Online?
Just being passionate about a certain niche is not enough to start selling online. Launching an ecommerce business requires a strategic approach and lots of planning. 
Here are a few steps you should take:
Perform a Competitive Analysis
Before launching a new product, research your current market. The goal is to identify your major competitors – thriving businesses that have already won your potential customers' hearts. During the competitive analysis, you may find out that your target market is more saturated than you expected.
Having some competition is fine because it validates the relevance of your desired niche to consumers. Rivals will also inspire you to keep innovating to stay competitive. 
However, too much competition may make it more difficult for your new business to stand out and succeed. That is why it is essential to choose a niche that resonates with your target customers and, yet, is not overcrowded.
Take Market Research Online
With so many digital marketing tools available, performing detailed market research has never been easier. 
With them, you do not have to assume what kind of products people are interested in. You can know what exactly they search for and purchase online.
For starters, take advantage of SEO tools to explore the search volume for your target keywords. It represents the number of search queries for a certain phrase in a specific timeframe. Search volume helps you estimate the profitability of your target market.
For example, if the search volume is high, that means that there is a lot of interest in your target products. While this means a greater chance for success, it may also imply greater competition.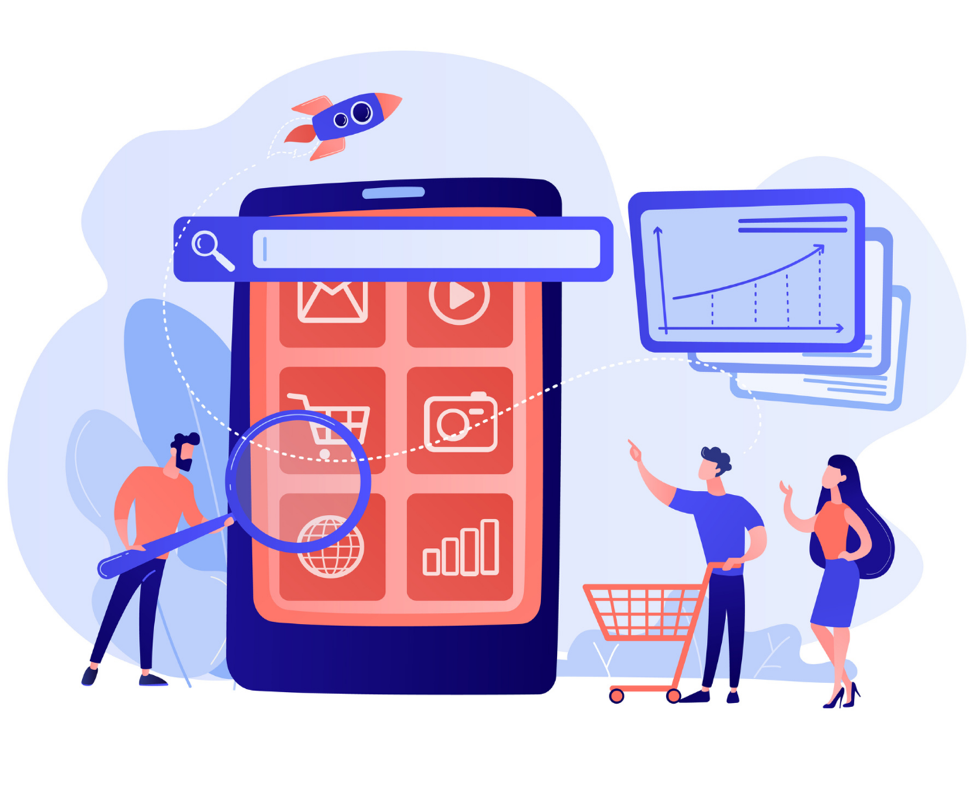 On the other hand, if the search volume is low, that may mean that consumers are not interested in your target niche. However, it may also mean that there are no existing products that cater to your potential customers. That might be an opportunity to launch an innovative product and become a pioneer in your target market.
SEO tools, such as Ahrefs or SEMrush unveil the data behind Google searches. With tools such as Answer the Public or Ubersuggest, you learn more about users' search intent – what kind of results users expect to see once they perform a search. 
Identify Brandable Products 
Choosing your niche and products is just half the battle. The other half is building a meaningful and recognizable brand around them. Only that way can you make a splash in the fierce online market and attract your potential customers.
Precisely because of that, perform thorough research and understand the needs, requirements, and challenges of your target audience. That way, will you choose products that resonate with them and craft a brand message that compels them to make purchases and come back.
Address New Trends
One of the key success factors in the ecommerce landscape lies in your ability to identify and hop on new industry trends. 
Identifying and addressing trends early gives your business a major competitive advantage. That way, you will establish yourself as a leader and industry innovator. Above all, you will maximize your brand's exposure in the digital marketplace.
That is where tools, such as Google Trends, may help you. With the help of this platform, you see whether a certain product is on the rise or declining.
What Type of Products Can You Sell Online?
Irrespective of your industry and preferences, there are two groups of products you can sell online.
The first is commoditized products. Those are high-demand or essential products that your customers need. For example, that could be food, clothes, kids' toys, sports equipment, furniture, etc.
The second is niche-specific products. Those are products, often unique, that serve a specific customer base. For example, those could be hand-made jewelry or cookies.
Even though narrowing down your reach may affect your revenue, it brings numerous benefits to the table. 
For example, you attract a more engaged and dedicated customer base. When knowing who exactly your customers are, you can develop better-targeted digital marketing campaigns. By adapting brand messaging to your customers' needs, you will grab their attention, increase their engagement, and ensure their loyalty. That is also an opportunity to increase brand visibility and stop wasting marketing budget on audiences that have nothing to do with your brand. 
Sure, you do not have to choose between them. By combining the niche and commodity products, you will diversify your online offer and make it more appealing to your target market. 
Here are a few trending products that will help you stand out in the ecommerce landscape in 2022.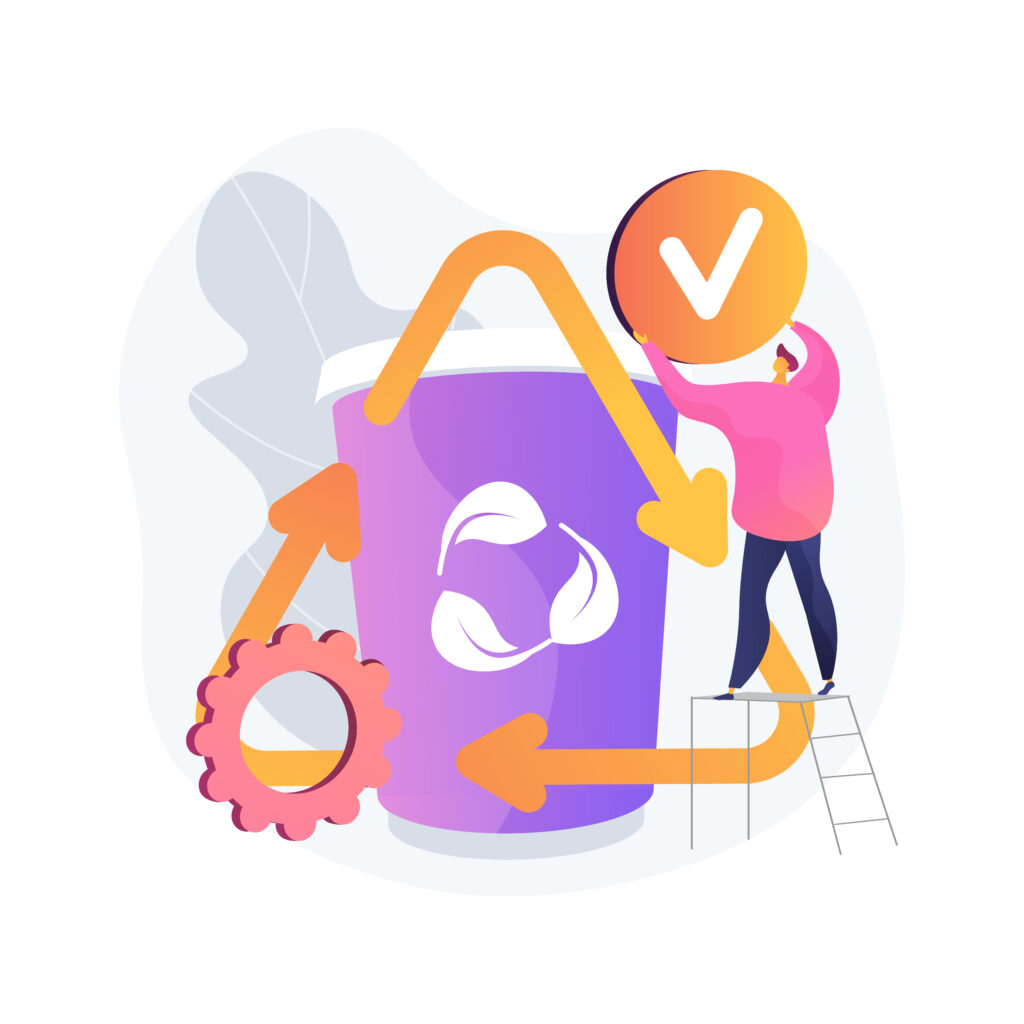 Household Cleaning Supplies
According to statistics, the global household cleaning supplies market reached $221.32 billion in 2020, and it shows no signs of slowing down. Industry experts believe that the sector will grow up to $320.82 billion by 2028.
Cleaning supplies are a commodity for every household, which makes this industry tempting to online retailers.
However, keep in mind that the competition in this sector is immense. When entering it, make sure you identify the gaps in the current market and find new ways to fill them. 
One of them may be sustainable cleaning products.
Over the past few years, there has been a growing need for natural products. Eco-conscious customers are even willing to pay more for organic cleaning supplies.
Healthy Food
Over the past few years, people have become increasingly concerned about their health and wellness. They are willing to make some radical changes to attain the desired level of mental and physical health. One of the first steps to take is the development of healthy eating habits. 
Many ecommerce businesses see the rise of health and wellness industries as a lucrative business opportunity. One of them is  Healthy Life, or as they put it, "your new home of healthy." Apart from selling health food online, this brand also supports its users on their way to a healthier life. For example, they also offer a Ways to Well series of online programs that provide users with expert advice. 
Fitness and Wellness Products
The fitness and wellness industries are strongly related to the healthy food niche. Over the past few years, this sector has experienced immense growth. For example, did you know that there were 205,176 gyms in the world in 2020? 
Therefore, starting an online business selling fitness products may be a lucrative entrepreneurial opportunity for everyone passionate about this industry.  Some of the products you may want to sell are exercise mats, training bags, pull-up bars, steppers, etc. Portable massage devices that promote fitness, relaxation, and recovery have also gained loads of traction lately.
Sustainable Products
Sustainability remains a key consideration for online consumers in 2022. The recent IBM report emphasizes that 57% of customers are eager to change their buying habits to reduce environmental impact.
According to Deloitte, avoiding single-use plastics is the most widespread way for customers to showcase their commitment to sustainability. Namely, 61% of consumers say they have reduced the use of plastic bottles. 
Conscious customers have inspired companies to create vegan, cruelty-free, and natural products that benefit both people and the environment. One such example is LARQ, the world's first self-cleaning bottle. When compared to single-use plastic bottles, this reusable bottle is far more environmentally friendly and healthier. It uses UV-C LED technology to eliminate 99.99% of germs and bacteria. Plus, the brand is a member of the 1% For The Planet movement.
In addition to reusable bottles, you may also want to sell: 
reusable drinking straws

cruelty-free cosmetics

silicone travel bottles

vegan-friendly clothes

personalized, reusable grocery bags
Pet Care Products
The number of pet owners is growing at an unprecedented speed. According to the 2021-2022 National Pet Owners Survey, about 70% of households in the States own a pet.
While dogs, cats, freshwater fish, and birds are still in the lead, many consumers also try their luck at keeping reptiles, small animals, turtles, saltwater fish, and even horses. 
This niche has immense potential for growth and innovation, allowing you to adapt your product offer to various types of pets, lifestyles, etc.
Some of the products you may want to sell online include natural food and treats, flea repellants, pet toys, pet carriers and beds, outdoor gear, clothing, etc. 
Additionally, novel gadgets help pet owners track their furry friends when they are not at home. One such solution is the Tractive GPS for dogs and cats that lets you track their exact location via your smartphone.
Marketing Tips to Turn Your Online Sales Strategy into an Immediate Success
Once you choose your niche and build a website, it is time to promote your business like a pro. Here are a few fundamental digital marketing tactics that will skyrocket your online presence in 2022 and beyond.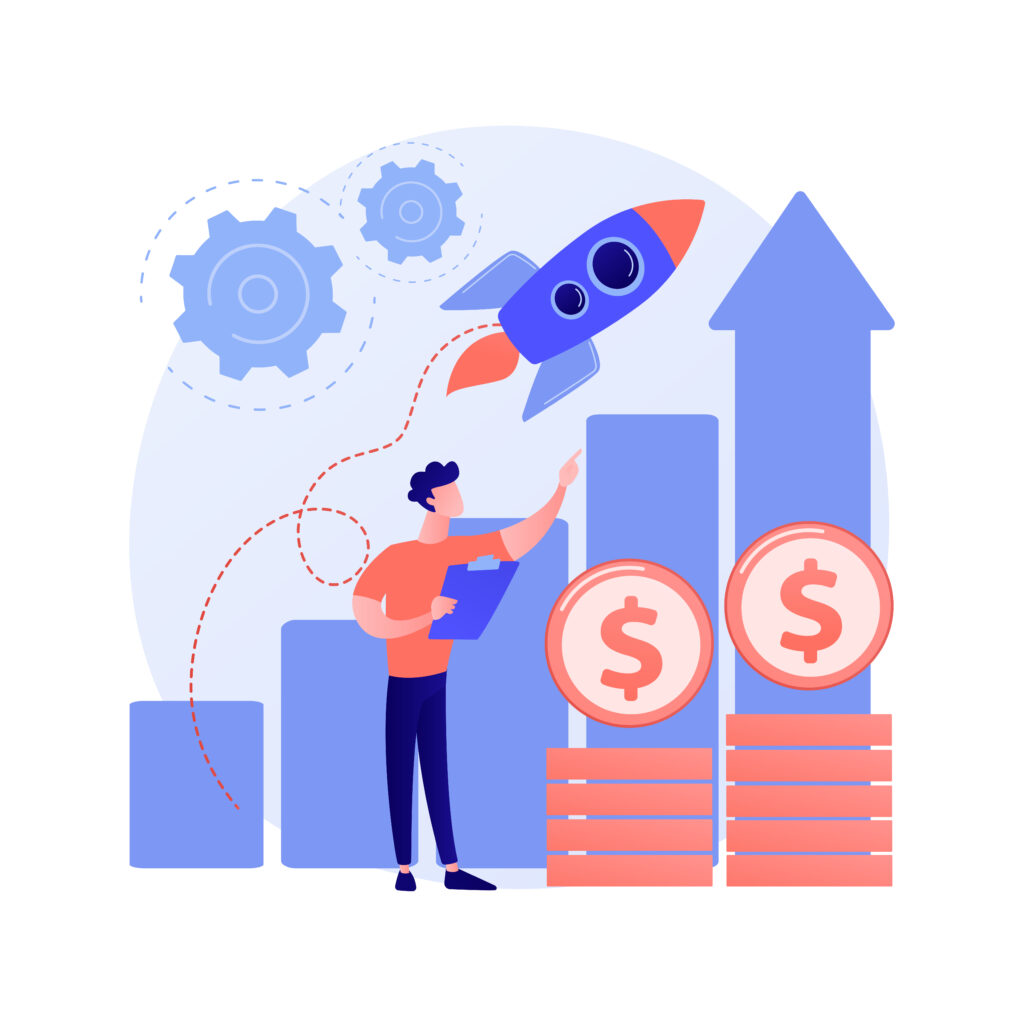 Build Trust with Customers
In today's hyper-connected digital era, customers come across hundreds of online businesses every day. Overwhelmed by the online noise, they are often not sure which brand to trust. For new brands like yours, this makes it more difficult to stand out and connect with customers on a personal level.
That makes it more difficult for them to connect with brands on a more personal level. One of the most powerful ways to build trust with customers is to rely on social proof. Simply put, social proof is the phenomenon that customers adjust their attitudes to what other people are doing or thinking. 
In the online landscape, social proof manifests itself in various aspects of your online presence. Some of them are:
Customer testimonials

Website security badges

Product reviews on your website, social networks, Google ads, or email

Earned media, such as high-quality external links from reputable websites in the industry

Social media shares and interactions with your brand

Influencer endorsements

Photos of your staff on social networks or your website that will humanize your brand and make it more relatable
Build your Email Newsletter List 
An email list is a group of email addresses your customers have submitted over time. It is one of the pillars of your digital marketing strategy. By generating qualified leads, you gain the opportunity to promote your online products more effectively. Sending relevant emails to customers also increases their awareness of your brand, engages them, and inspires them to buy faster. Above all, through highly targeted and personalized content, you increase customer satisfaction and inspire brand loyalty.
When starting an online store, there are many ways to collect emails from your customers, including: 
Writing and designing relevant and eye-catching CTAs for every landing page. If a user is reading a blog article about healthy nutrition, why not ask them to download your ultimate guide to healthy food for free?

Creating relevant pop-ups and slide-ins for your website pages. For example, they could invite a visitor to subscribe to your newsletter to receive a discount.

Build personalized landing pages that answer your customers' specific questions. That is one of the most effective ways to deliver value to target audiences and convert them into leads.

Use lead magnets – content or offers (webinars, discounts, ultimate guides, whitepapers, etc.) customers can get for free if they give you their email address. 
However, keep in mind that maintaining an email newsletter list is a never-ending process. Over time, your recipients may get disengaged. As an online retailer, your primary task is to keep the list fresh and regularly updated.
As your newsletter list continues to grow, make sure your content stays relevant to your target customers. That is exactly where email segmentation enters the scene. It represents a process of breaking your email list down into narrower segments. You can do that by using different variables, such as recipient age, gender, location, content preferences, buying behaviors, challenges, interests, etc., to keep your content relevant to each customer group.
Stay on Top of Customer Behaviors to Increase Conversions
With the help of advanced digital marketing analytics tools, you do not have to rely on guesswork to predict user behaviors. 
Want to know how visitors browse your online store, make purchases, or interact with your content? 
User activity tracking is the process of monitoring, collecting, and analyzing visitor browsing behaviors on your website.
To understand user behavior and experience, you need to take an interdisciplinary approach that involves your content creators, designers, developers, and SEO professionals.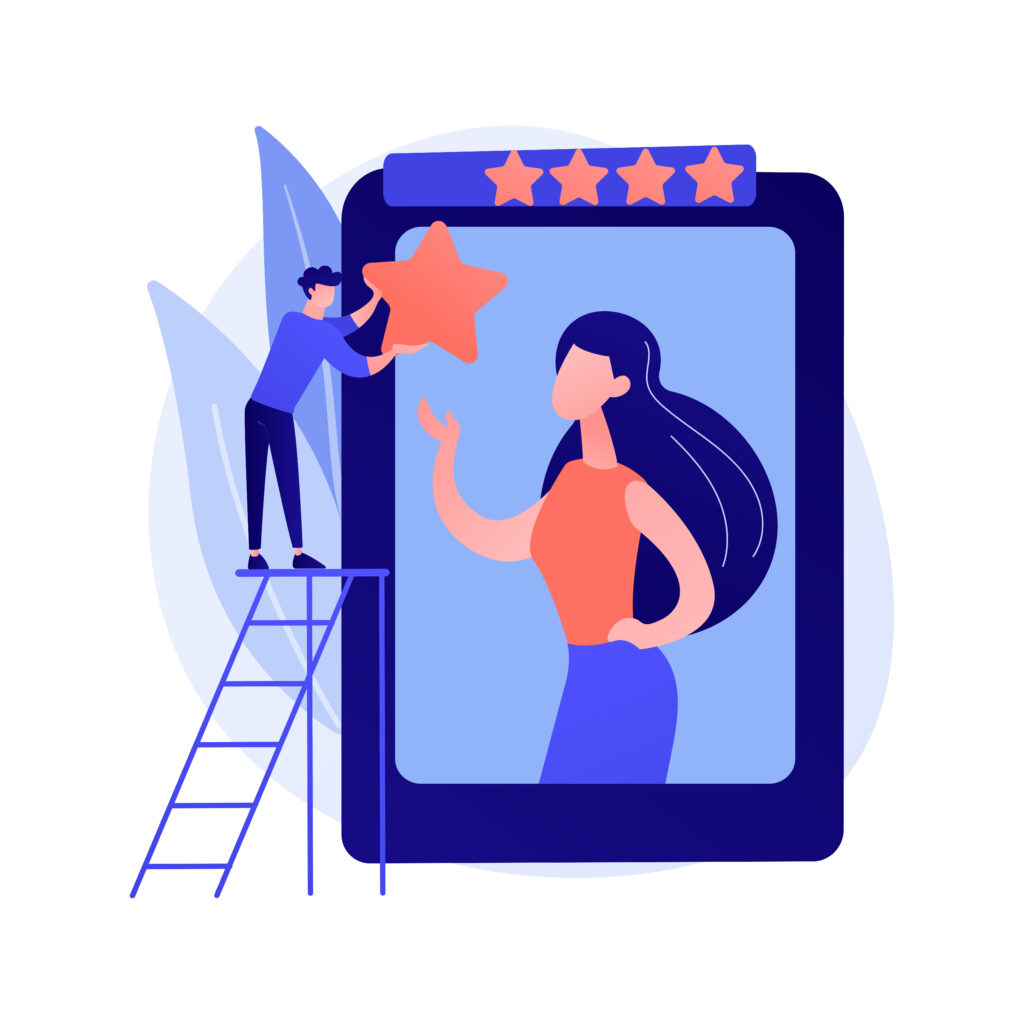 It includes a wide range of activities, such as:
Produce Top-Notch Content that Resonates with Customers
Content marketing benefits ecommerce businesses on multiple levels. Strategically created and well-optimized content increases your visibility in the digital landscape, drives traffic to your website, and helps you generate more qualified leads. Most importantly, it sets you apart from your competition and increases your brand's credibility.
When building an ecommerce website, start by producing high-quality, accurate, and engaging product descriptions. According to statistics, 98% of consumers decide not to purchase products due to incomplete or incorrect content. Make sure product descriptions are easy to understand, while your overall writing style should remain on-brand. Always include product photos and videos that go along with your written content and provide users with better insights into your offer.
Also, make sure your website visitors are not always ready to make a purchase. They will read your blog posts to learn more about the benefits and features of your products before making a buying decision. That is why developing high-quality blog content is also important. Make sure your articles are written for people, not search engines. Keep them detailed, helpful, and data-backed. 
When creating a content strategy, focus on its consistency. Develop a unique tone of voice you would use across all digital platforms. Whether a user lands on your Instagram page, reads your blog or comes across your Google ad, they should recognize your brand personality almost instantly.
Wrapping Up
The convenience of online buying, combined with a more comprehensive offer, has increased the demand for ecommerce brands. Based on the statistics mentioned above, we can conclude that this industry shows no signs of slowing down.
Today, almost every niche out there is swamped with online brands and products. So, how to get yourself noticed when entering the online retail market for the first time?
Start by choosing relevant and trending products that will delight your customers and inspire them to choose your brand. 
We hope this guide will help you build a solid online presence in today's fierce ecommerce industry!