You've probably heard the saying not to judge a book by its cover. But both you and I know that this, in most cases, is not true. 
Let's take the website design as an example. How many times have you visited a certain website and decided to stay and search for more because it has the most modern, captivating, and sleek design? And, this particularly refers to eCommerce websites. 
So, whether the website showcases a fancy restaurant or sells top-fashion hats, everyone seems to easily fall in love with a good design.
Web design plays a critical role in attracting your target audience and engaging the existing ones. 
Not only does it have to look good and use an entire palette of colors to keep the old visitors and attract new ones, but it also has to be informative, easy-to-navigate, and full of effective call-to-action buttons that will help visitors find what they are looking for.  So, if you want to create an engaging online store for your business, the e-commerce design is something you must take care of.
If you are starting your eCommerce business and trying to find a way to break through the white noise, you should focus your efforts on building an effective eCommerce website. So we'll analyze the top e-commerce websites that can help you find your inspiration.
But before that, we'll cover the essential components of successful and effective eCommerce design that will help your eCommerce business skyrocket in no time.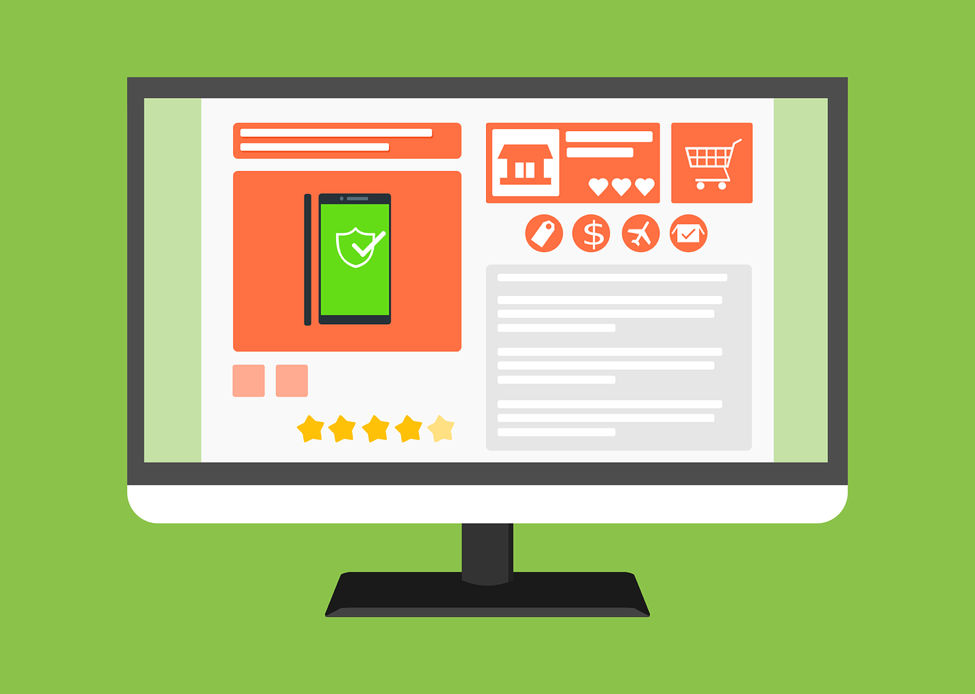 Mobile Responsiveness 
As the majority of people are using their mobile phones to browse through the web and search for products online, you should definitely put your website's mobile responsiveness on your top list of priorities. 
According to Smart Insights, more than half of the web traffic is currently mobile and this trend will continue and increase by 25% by 2025. 
A responsive eCommerce website that is easy to navigate across devices is a must in this new digital age. There should not be any design constraints whatsoever if you want to keep your visitors on your site and increase your traffic. 
Simplicity 
One of the main rules when designing your website is to keep things as simple as possible. You definitely do not want to confuse your visitors and make them leave your website in a matter of seconds and search for some of your competitors. 
If they face too much noise once they land on your homepage, they will decide to leave. You must keep in mind that today's average consumer has a very short attention span, and you have only a few seconds to grab their attention. 
If they do not know where to go and what to click on to find the information they are looking for, or if they mistakenly click on something and then get disappointed because they didn't get the answers to their questions, they will move on. 
So, use just a few colors, do not go over the top when it comes to the text and messaging, and use fewer but more effective call-to-action buttons. 
Also, do your research to find out what your visitors are searching for and then do everything to keep their focus on the sale. 
Unique User Experience
A well-thought user experience plays a crucial role in your website design. It should not only be intuitive and functional, but it should also be user-friendly and easy to navigate for new and existing customers alike. 
So how do you know whether your user experience is user-friendly or not? Here are a few things you need to consider and do if you want to delight your customers and get a lot of word-of-mouth recommendations, rave reviews and repeat purchases:
Use customization opportunities — the more elements you can change, the more unique the user experience you will get. When building your website, make sure to leave enough space so you can make necessary tweaks when the need arises and your priorities change. 

Use analytics to measure your website performance — website speed and page load time also play an incredibly important role in good website design. If your website has many glitchy design elements and sluggish pages, as well as slow-loading product videos, you can expect that your visitors will soon leave and search for more professional services on other websites. 
Evaluate the basic UI components — think about the overall impact of your website user experience and just go through the site to see whether you like the navigation, all the elements, layouts, and content used. 
Put yourself in your website visitors' shoes and think about where they would go and how they would react once they visit your website.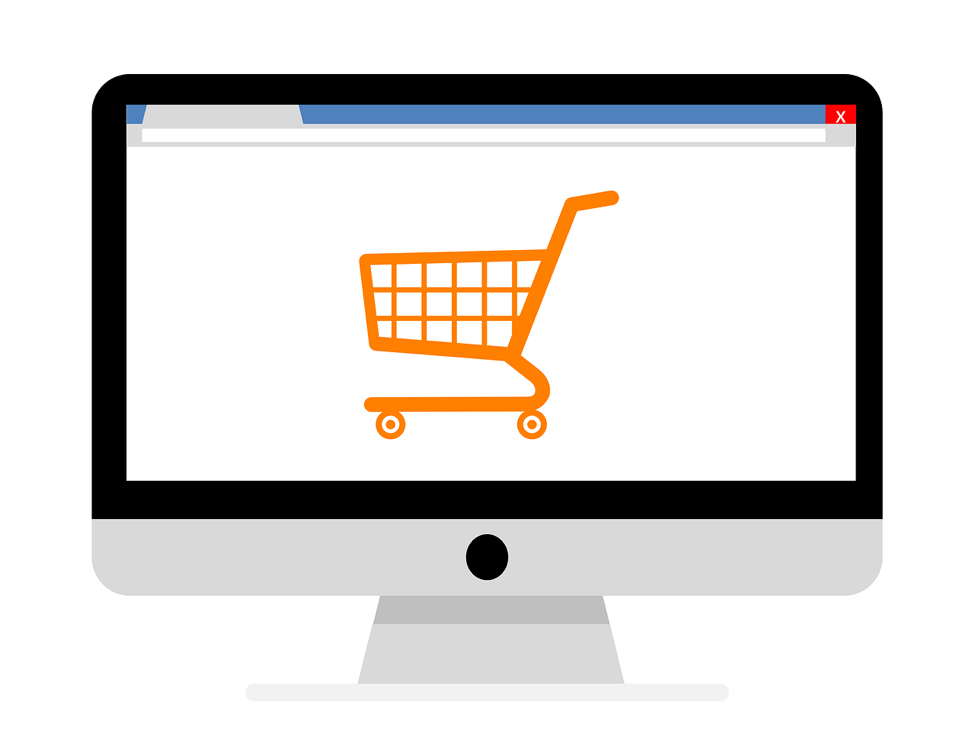 Easy Navigation 
Your website navigation should be as intuitive as possible to allow your visitors to find the products and services they are looking for quickly and with ease. 
Plus, good navigation improves your website's SEO so that your existing and new visitors can easily find you on the web. This also significantly improves the sales experience. 
Also, if you offer more than just one product, a theme with a bigger menu might be the best solution for your website. 
Keep in mind that the wording you use also plays a key role in your user experience. Be clear and direct when you are labeling headers. For instance, these are a few headers you should consider using when building your homepage (Shop, About Us, Bestsellers, Contact Us)
Remember, if you do not have enough time to dedicate yourself to building a website, you should consider hiring the best web design company you can find. 
Best eCommerce Website Examples 
MVMT
The core value of MVMT is "Style shouldn't break the bank," and this is perfectly reflected in the website's design. 
It is sleek, modern, with sophisticated colors and perfect layouts that showcase its main products, including jewelry, eyewear, and watches, at quite affordable prices. 
On top of this, there is a Trending Now section on the homepage and a section that highlights the communication with the top world designers. Both instantly grab the visitors' attention. 
Fred Jourdain 
Fred Jourdain is one of the best websites that sell online art. 
The homepage showcases his latest and greatest artwork. There are also many interesting interviews on the site where you can read a lot about how he creates his art. 
The landing page brings you quite a lot and exciting information about the artist, but there are also artbooks and different projects and publications you can go through to learn more about this amazing artist. 
Verve Roasters 
This amazing brand uses reviews to build trust with its consumers. Besides stylish photography, this producer also uses evocative language that engages the visitors and makes them want to look for more. 
Expressions like "the sweetness of golden marmalade" tell us much about the product that is at the same time classic and delicious. There is a free shipping option and the ability to add products to your cart, making the whole user experience even more friendly. 
Topo Designs 
When it comes to fashion, this website caught our attention. It uses images that perfectly resonate with its target customers, young enthusiasts who like to stand out from the crowd. 
Plus, it has amazing top navigation allowing you to quickly and easily find what you are looking for. On top of this, it highlights free shipping for US orders when the purchase is higher than $50. 
KITH
The minute you land on this site's homepage, it grabs your attention. There is this great harmony of a sleek color palette of black and white that perfectly corresponds with a brand video. 
The site is really clean and engaging, motivating you to want to explore the content it offers like films, journals, lookbooks and so much more. 
The website is easy to navigate, allowing you to explore the things that interest you and easily find what you are looking for. 
Modern Urban Jungle 
If you are a plant lover and looking for inspiration for this kind of website, then Modern Urban Jungle is the site you simply must visit. 
Beautiful photography and welcoming colors bring you a special kind of feeling, bringing the outside in with homewares, decor, and gifts. 
You can use so many new technologies to build a modern, well-designed website. It's up to you to decide which way to go and what style to choose to differentiate yourself on the market.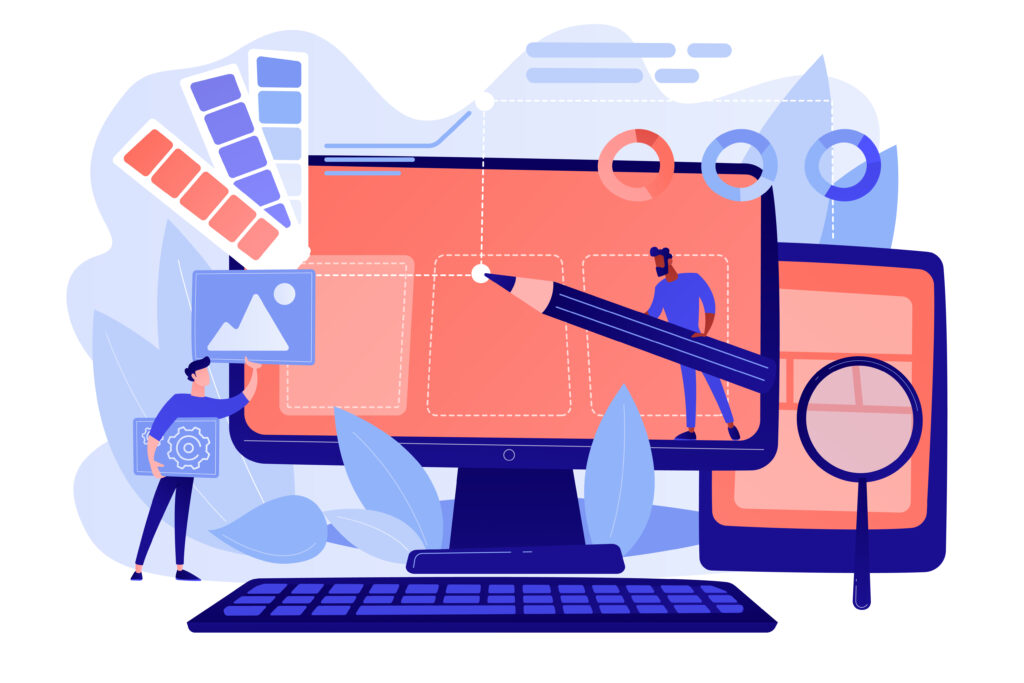 What's your Next Step?
Now that you have a clear understanding of what you need to focus on when building your eCommerce site and a bigger picture of what successful websites look like, it's time for you to start designing the unique solution that will make you stand out from the crowd. 
However, you always need to continue exploring new creative ideas and implement them in your design to keep it fresh and modern.

Author bio
Travis Dillard is a business consultant and an organizational psychologist based in Arlington, Texas. Passionate about marketing, social networks, and business in general. In his spare time, he writes a lot about new business strategies and digital marketing for FindDigitalAgency.