Ready to grow your business? Knowing your potential customers lets you expand the sales of your brand rapidly. Once you know everything about your target audience— it's time to narrow down ways to sell them. Mastering how to sell a product—online or offline— allows you to give your business a chance to stand out. A well-crafted marketing strategy is crucial for your business to grow. You got to test various marketing concepts and strategies to understand your target audience and market your product to them.
Here you go with 15 effective ways to market to the right customers— like a PRO! Let's check out!
Recognize Your Right Customers
Every business needs some marketing strategies to attract new customers and sustain the old ones. But before determining ways of marketing effectively, it is highly important to identify your potential customers. Knowing your customers is the key to getting more business. Makes it pretty clear that before jumping to design effective ways of marketing— you must know the right customers! The ones who are really looking for your product. You must know, who you are going to market to? Your potential customers are the ones who want your product as a solution to satisfy their needs. They are the ones "who are" or "who can be" interested in your products or services. 
Know What Your Customers Value The Most
Marketing your right customers requires you to know every tiny detail about them. You need to keep drilling down to their changing needs and preferences in response to the moves of your competitors. You must be aware of the pain points of your customers as well as that aspect of your product that they value the most.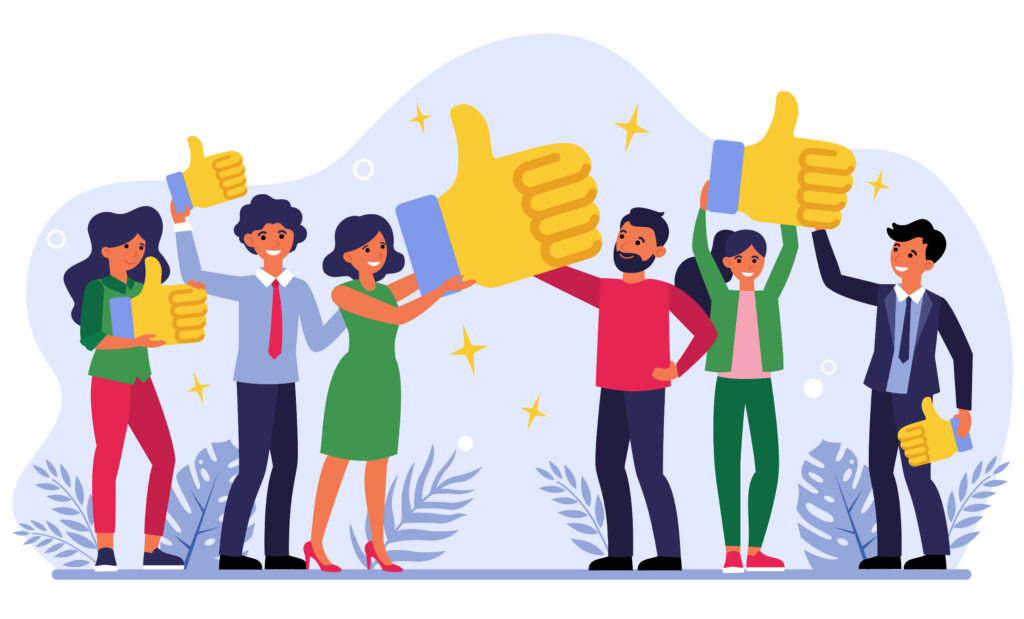 Veronica Miller, Digital Marketing & Growth Director at VPNoverview says "When it comes to knowing your customers– surveys enable you to understand and connect with your valuable customers more effectively. Surveys are popular for bringing you all the information you need, that too in a short span of time. You can know your customer even more with the use of tailored questions.  
Your right customers are the ones who can help you remove those loopholes that hinder higher sales. You can survey your current customers to know about their pain points or the aspects they value the most in your products and services. Also, you can get clues about what features your target market is expecting from your product. Plus, you can know more about how can you present your product even better. Surveying your customers can work as a cheat sheet to unlock millions of sales and boost your turnover like crazy. You can use this data to make your brand go parallel with the expectations of your target market. 
Now that you know about your valuable customers– you can market your offering in a far better way!
Take Advantage of Social Listening
What if your potential customers switch to your competitor when the new branding of your product is no longer appealing to them—while the inner product is still offering its goals? Not to your surprise–this happens! 
Brand experience matters a lot in today's competitive markets. You need to go the extra mile to form a successful marketing strategy as your potential customers need something beyond just products. Customers, today, resonate well with brands that listen to them and satisfy their needs.  You can create a memorable brand experience by listening to your potential customers. 
Lachlan de Crespigny, Co-Founder and Co-CEO of Revelo advises leveraging social media. He says "Engage with your potential customers on various social media channels to have a clear insight into every aspect of your product." You can get into communication with your customers by throwing questions related to your brand. Just like– you may ask your potential customers to rate the new packaging of your brand in a comparison with the previous one. It will not only serve you in marketing to your potential customers, but shall also let them relate well with your brand— which will ultimately contribute to your ROI.
Designing a Consumer Profile
To smartly target the buyer personas that go well with your business—you need to have comprehensive knowledge about your customers. You can know your customers by creating a consumer profile that helps you market to the audience in a result-oriented way.  
A customer profile is a deep insight into the information related to a regular user of your products or services. A valuable and relevant consumer profile gathers key information related to your target audience.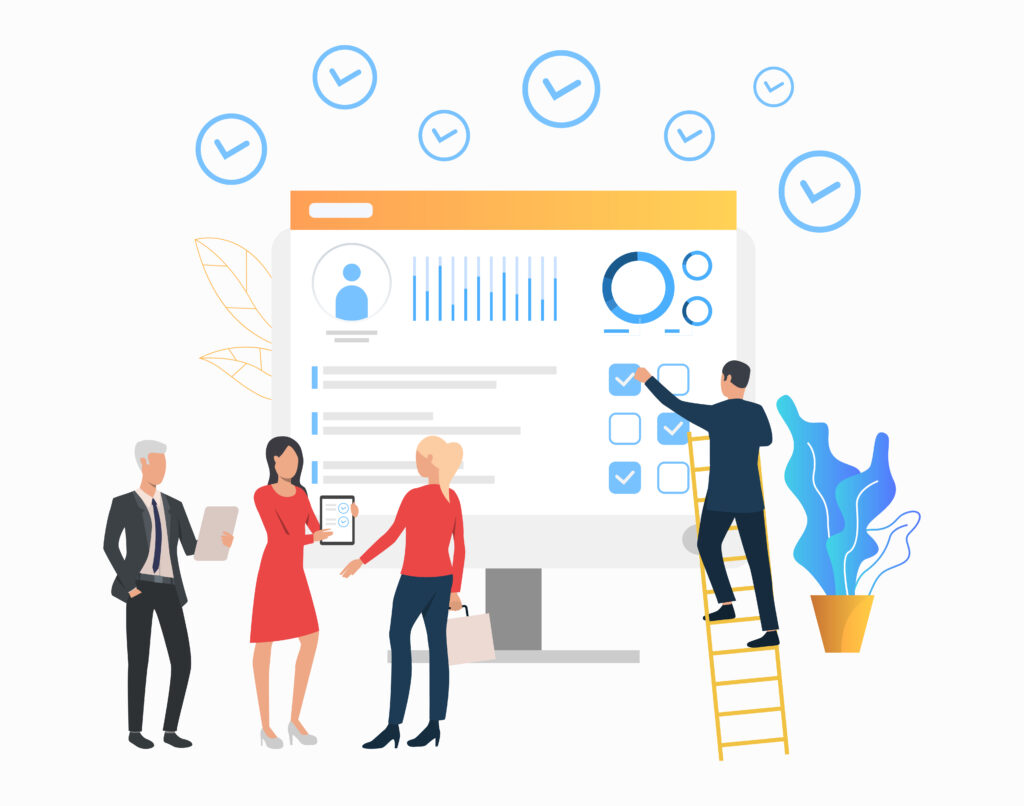 The followings are the details that you must know about your customers:
Demographics:

(age, gender, income, job title, job experience, and education)

Behavioral:

Expectations,  purchasing patterns, readiness to buy, product preferences, and engagement level in various social networks.

Psychographics:

Lifestyles, values, challenges, beliefs, intrinsic or extrinsic motivations,   interests, habits, and hobbies.

Geographics:

The location of residence i.e; region, country, state, city, or town.
 A consumer profile depicts your target market—providing you with a mirror image of your potential customers. It will eventually help you form the right marketing strategy to reach the right customers.
Be Adaptive to the Needs of Your Customers
Your right customers are the ones who deserve all of your focus. You must keep an eye on who actually matters to center your attention on changing trends, emerging players, and innovations. You can market your right customers way better when you have all this understanding. Keeping your focus on specific customers helps you narrow down your scope and exert your effort in the right direction. It helps you get valuable insight into the needs and behaviors of your potential customers– allowing you to remain responsive and adaptive in today's most dynamic and unpredictable markets. The pool of your potential customers is more concentrated and has the most probability of conversion. When you are adaptive to the needs of your customers— you win more of a market share.
Go for Target Ads
Once you have structured the consumer profile and aligned the social listening and other relevant tools—you are all set to reach out to your potential consumers. You may go for targeted advertising on social media platforms for this. It's smart to be as comprehensive as possible while adding details and as narrow as possible—while determining the target audience. Your goal is to reach your potential customers as your message is tailored for them.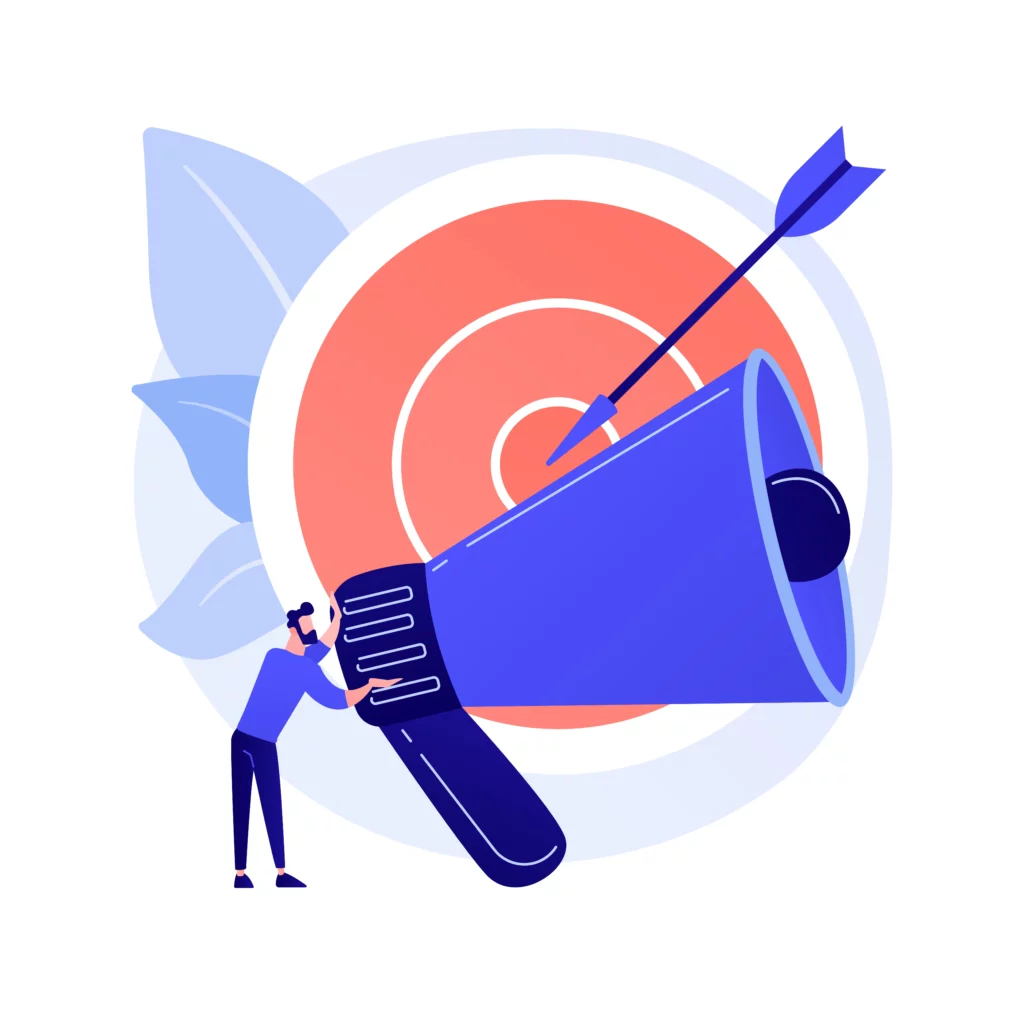 Abdul Saboor, Full Stack Developer at The Stock Dork says "Social media advertising is far cheaper than most methods of advertising along with being most targeted." While traditional advertising reaches every passerby—Facebook and Google targeted ads land at the exact destination. These ads are channeled in a way to reach the people who are most likely interested in your brand—since you refer to your consumer profile to get all the information needed while creating the advertisement. Take into account different buyer characteristics, including geographical location, demographics (including age, gender, education, and relationship status), interests, online engagements, and browsing activity. This narrowing of the scope allows you to get the right leads— that are higher in quality and achieve a higher conversion rate.
You can market your brand right to the targeted audience by investing in targeted ads and paying through their Pay Per Impression method or Pay Per Click. You can see a visible bump in user engagement—which is highly fruitful for your business—, conversion rate, and sales.
Utilize Popular Social Listening Tools 
Something that is more crucial than your products or services is— the way you spread the word about it. Another best way to effectively market your potential customers is—utilizing any popular social listening tool.  Social listening offers your brand exclusive intelligence about what is important for your target audience. You got to be highly responsive in a constantly changing consumer landscape to sustain the growth of your brand. Market vigilance—that comes with social listening—is the best solution to mitigate the unpredictability of the marketing environment. You can rely on various sophisticated social listening tools to do it right. Just like— using online tools to get the most real-time updates on consumer insights, market trends, and all the other factors which affect your target audience. It works as a smart two-way communication channel that also allows your potential customers to reach you back. 
Team Up with the Right Influencers to Advocate your Brand!
Today's marketing strategies include the influencers of different communities who are best at creating brand awareness among your potential customers. It is due to the fact that the influencers today have a huge stake in gaining conversions and increasing turnover rate.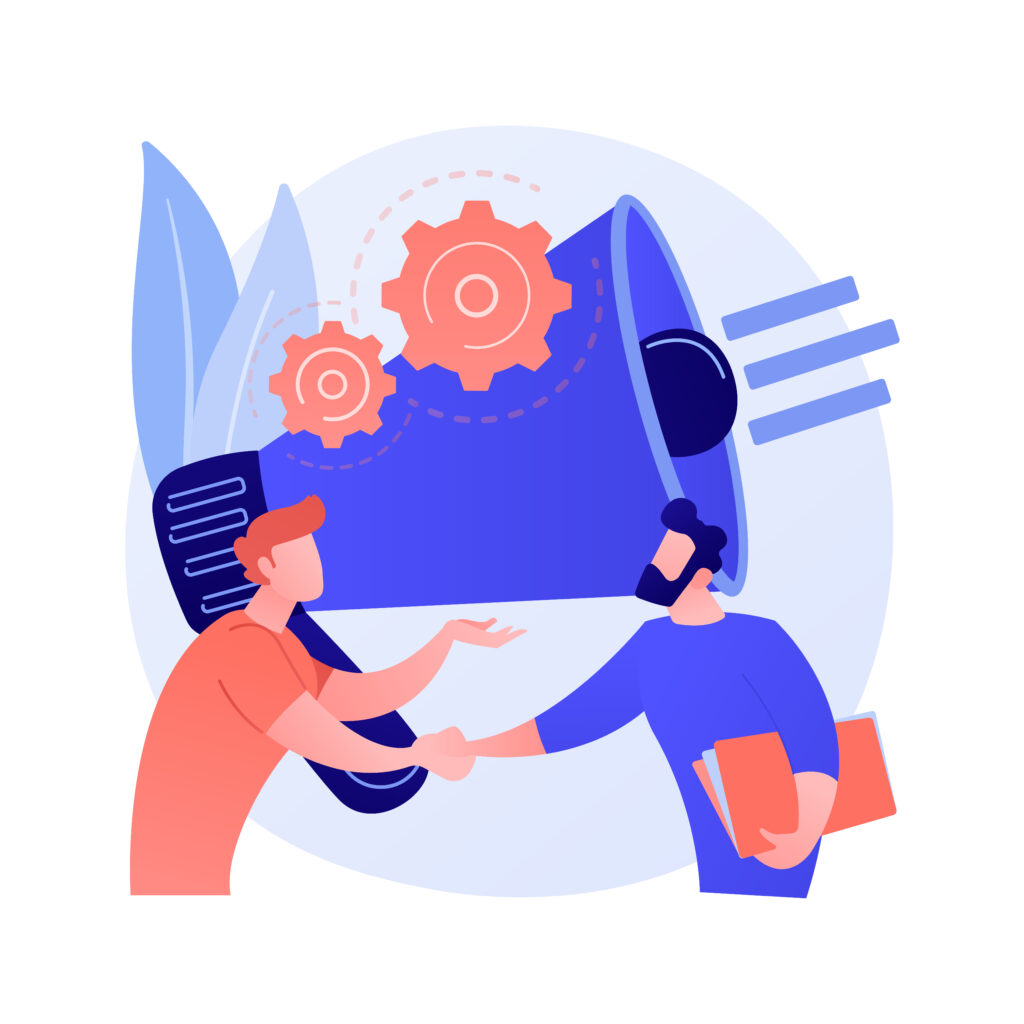 Antoine Boquen, CEO and Co-Founder of Horizons says "Teaming up with the best influencers, coupled with a fool-proof marketing plan, will surely skyrocket your sales and improve the growth of your brand at a sustainable rate." The top influencers have a huge following—making them play their role as thought-leaders. A big number of your potential customers may also go to them to see the ongoing trends and get influenced. Connecting with the big players in your industry can be a highly productive approach to grabbing a huge market share. You can instantly get the attention of potential customers by engaging a known influencer. It allows you to establish trust and build credibility without spending millions of dollars on traditional marketing tactics. It also increases your brand reach and makes it the go-to brand for potential customers. 
Get Conversions Through Vlogging
You can go to relevant vloggers to let them do a fair comparison of your product with that of your competitors. It allows your potential customers to know more about how your brand is offering more value— making it smooth for them to choose your brand. Marketing done right!
Find Out Your Competitors to Know Who Their Customers Are!
Being in the same industry—you and your competitors share the same set of challenges. Both of you are exposed to the same market environments, the set of customers, and challenges related to the external environment. However, there is a slight variation in the challenges of the internal environment that you face as compared to your competitors. Due to the same marketing environment, you can research your competitors as another smart and effective way to market your products to the right customers. It will help you design the right marketing campaign that works best.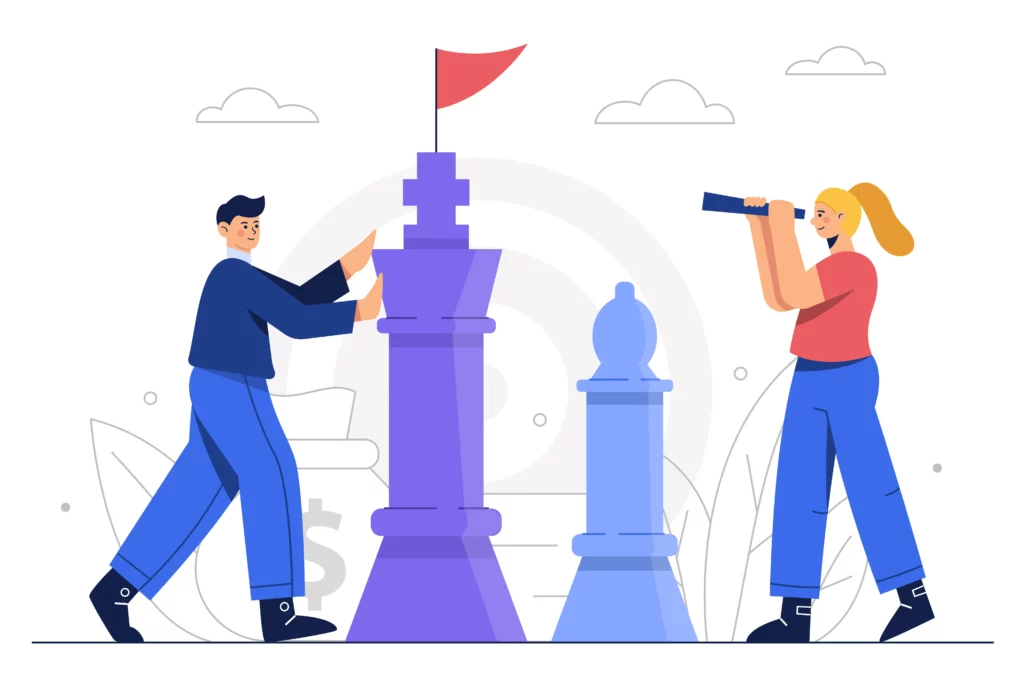 According to Steve Elliott, Franchise Owner of Restoration1 "Researching your competitors will expose you to a variety of ideas that you may utilize in your marketing campaign." Steve further added, "It allows you to highlight the shortcomings of your competitors' campaigns and design a flawless marketing strategy." You can rather save time by going this way. When you are doing the same business in the same industry; you must also be chasing some of your competitor's target market. You can improve your products and services and add wonders to them— by knowing more and more about your competitors. 
Earn Trust of Potential Customers with Brand Credibility  
Gaining the trust of your customers was never as easier as social media has made it today! But at the same time—it is pretty difficult to beat your competitors in standing out and form a decent-sized following. However, the brands with the most responsive and influential marketing strategies can easily cater to this opportunity.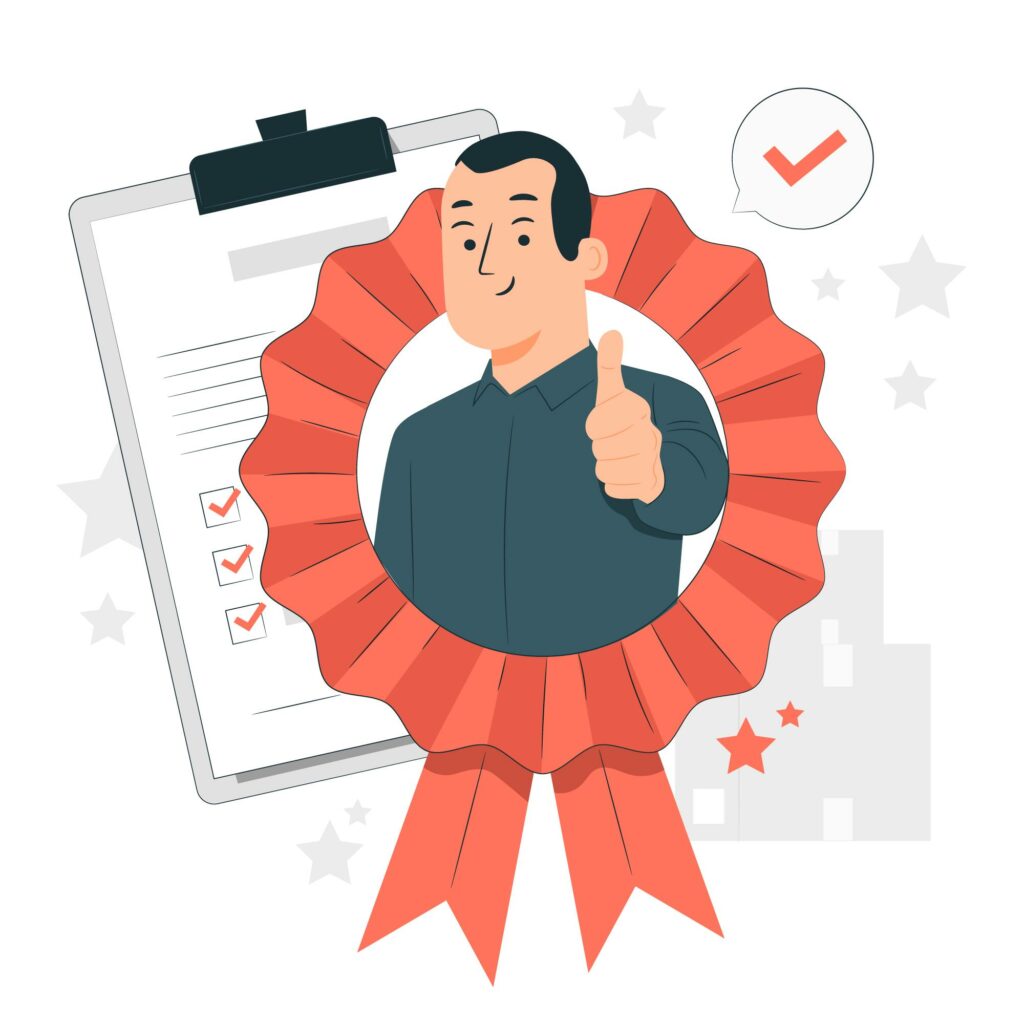 You can market your products more effectively when your potential customers can see your credibility and brand worth in the form of likes, followings, and published reviews. It was a time when personal recommendations were relied upon while making a purchase decision, but today— 88% of consumers rely on online reviews before making a purchase. Hence, online reviews help build the confidence of potential customers in your brand.
Never Hesitate to Go for Affiliate Marketing
Eric McGee, Senior Network Engineer at TRG Datacenters recommends Affiliate marketing as a tried and tested tool to reach the right customers in the most effective way. Eric says "It can simply boost your brand's performance by promoting it to the right customers." Affiliate marketing raises your brand awareness significantly with its affiliate networks that run on a PPA (Pay Per Action) or PPC (Pay Per Click) basis. You can rely on any publishers out there for the affiliate campaign of your brand. 
Build Brand Equity with Compelling Blog Posts
Brand equity plays a vital role in the effective marketing of your brand. It simply lets you market your brand in a better way. You can create brand identity by spreading awareness about your brand that ultimately lets your potential customers create resonance with your brand. You can also increase your brand's visibility by regularly posting relevant content on your blogs. All you need to do is to create a blog featuring your brand where you can post relevant content to offer value to your potential customers.  You can engage your target audience by offering more information about your brand. Make sure you keep the blog reader-oriented. It must never be self-promotional as it will leave your customers confused about brand credibility.
The focus of the content must remain on how your brands offer value to your readers—who are actually your potential customers– and why this brand is important for them. The blog may also feature articles touching on different aspects of the lives of your potential customers.  It may also impart some valuable wisdom and warmly invite them to come up with their point of view. This can be a highly influential tool for creating brand equity by building a brand identity with an opportunity to invite the feedback of your potential customers.
Offer Value to Get Value in Return
Do you know that the most valuable customers are not the ones who spend the most on a brand—but those who have the potential to influence how other customers perceive the brand!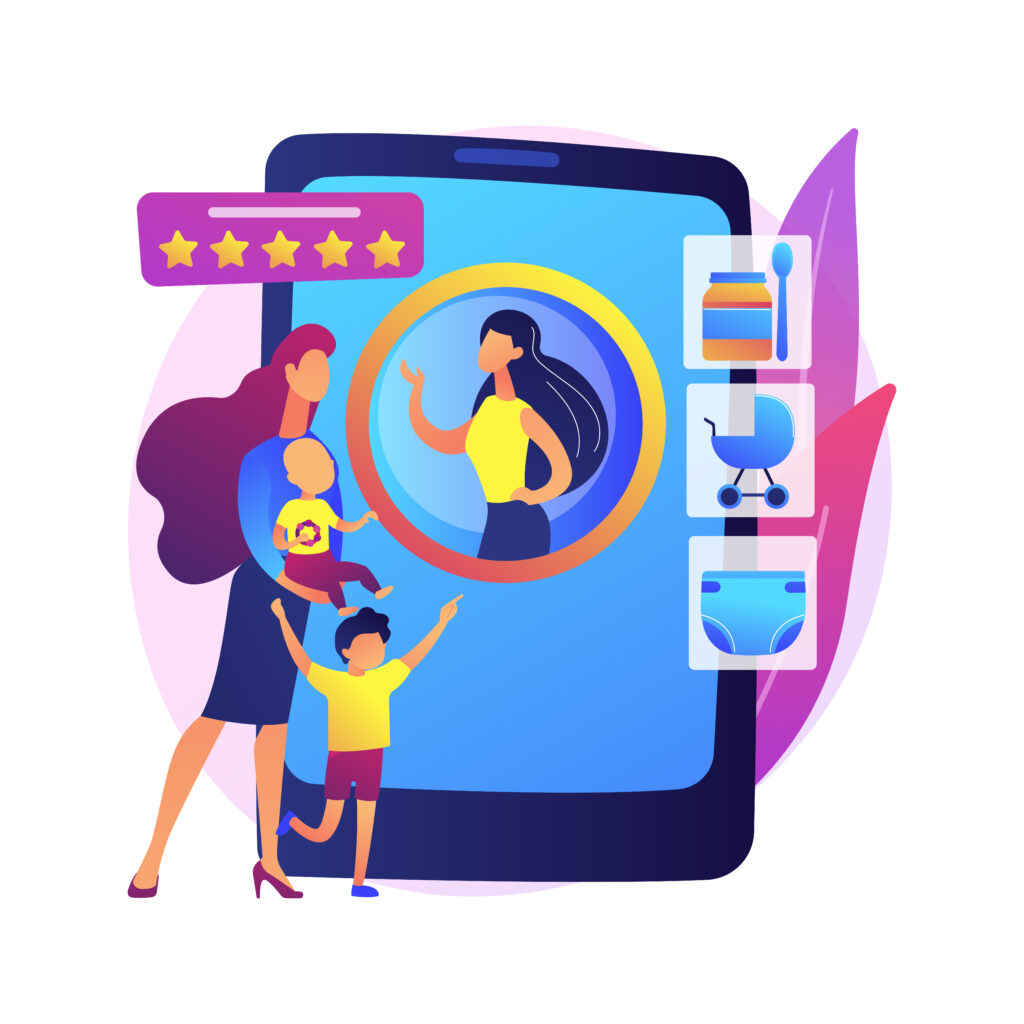 Potential customers are the ones who are most loyal to your products. But this happens exactly when you give value to your customers and they give value to your business in return! You can let your customers spread the word by offering them the most superior products and services to your competitors. Exceeding the value that your competitors are offering helps you gain a competitive advantage. You must include unique product features, benefits, and advantages to let them differentiate your offerings from that of the competitors. 
Once your product has value with those jaw-dropping product features—you can market it to potential customers and get your market share easily.
Maintain Social Media Presence 
Every member of society tends to connect socially and this makes it highly crucial for brands to maintain their social media presence. All the successful brands out there are putting some extra effort into engaging potential customers through Facebook, Twitter, and Instagram. The companies engage potential customers by posting relevant content and responding to their queries. Companies are managing their response in a way to get back to their potential customers in no time. 
Alex Uriarte from 1-800 Injured says "Social media presence can help companies allow a bond between potential customers and their favorite brands." It helps in improving customer retention and finding their way towards more customers. The new users can get more information about the brand—giving them an instant urge to buy the product right away. Social media forums allow potential customers to know about new ways of using the very brand and get their problems instantly solved. This redressal promptly relieves any stress caused by any unpleasant brand experience that sustains the trust of potential customers in the brand.
Bottom line
You can skyrocket your sales and boost conversions by targeting the right customer base. Just pick any of these potential ways of marketing to reach your potential customers and get ready to grow your business like crazy!
---
Author Bio
Kruti Shah is a content writer and marketer at The Marketing Drama. She loves to write about insights into current trends in Technology, Business, and Marketing. In her free time, she loves baking and watching Netflix. You can connect with her on LinkedIn.