Customers want to get a diverse experience when shopping. Competition is becoming increasingly competitive, and the product quality or price is no longer enough to make your brand stand out. 
Instead, it would be best to have a well-planned customer engagement strategy, as this keeps your customers coming back for more.
Customer engagement is the emotional bridge that connects a customer to a brand. It's also likely that highly engaged customers buy more, promote more, and show more loyalty to the brand. 
Thus, providing a higher quality experience should be a key part of your customer engagement strategy. 
What is customer engagement in e-commerce?
In a nutshell, customer engagement is the emotional connection customers develop through your brand through an exceptional buying experience. 
It engages customers, so they'll buy more, promote your products, and become loyal to your brand. This begins and ends in one thing: providing an excellent customer experience.  
This experience is one of the most differentiating factors for brands today, more than the price and product. Interestingly, 86% of customers are willing to pay more for customer service experiences that blow them away.
Why Is It Important? 
Again, to stand out in a highly competitive marketplace, you need to have a well-crafted customer engagement strategy to keep customers coming back for more. 
Better customer engagement leads to highly personalized experiences, boost your ecommerce conversions, and affects impulse purchases on the part of the customers. 
In this post, we'll walk you through the most effective ways how to boost customer engagement on your ecommerce site:
1. Real-time live chat
Live chat provides excellent value since it engages users in real-time. It also boosts customer satisfaction allowing customers to get an instant response to whatever their queries are,  
In fact, according to a report, 79% say that they prefer live chat over other channels because of the immediacy it provides. 
Here are ways how live chat can improve customer engagement: 
Understand your customers' behavior-

You get insight into the most visited pages by customers. 

Know your customers' pain points-

Live chat lets agents tap into these pain points and offer solutions. 

Engages with customers-

For people who want to browse a site and compare prices, engaging with them enhances the chance of converting them into paying customers. 

More mobile sales:

Smartphones have revolutionized the e-commerce world. More and more people prefer to use their smartphones when shopping online. You can incorporate the live chat feature on the mobile chat window, then use it as a guide for customers in their buying journey.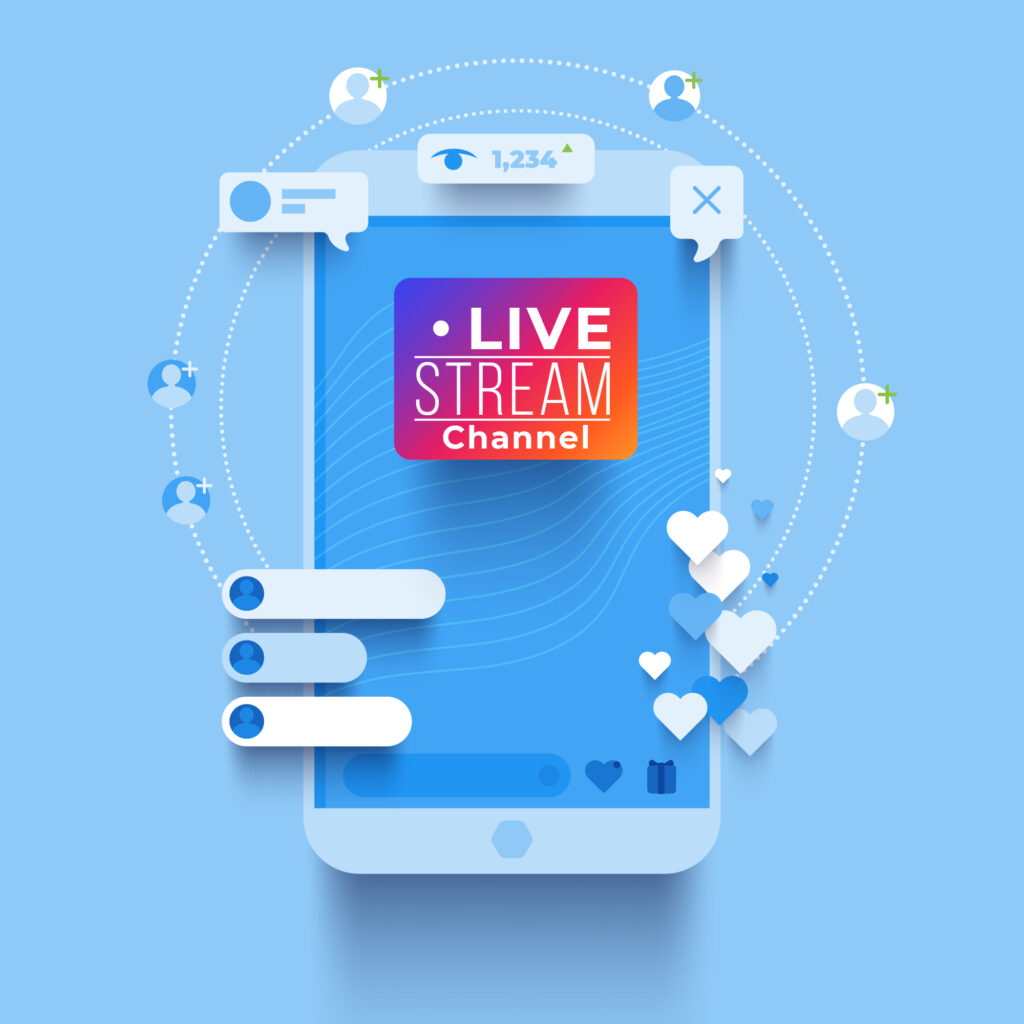 2. Social media engagement
Social media's popularity has grown throughout the years. 80% B2B buyers that are millenials state that social media affects their purchasing decisions. Thus, you must work to boost your presence on these platforms. 
As of 2022, there are approximately 3.62 billion users. However, don't let these numbers distract you from what is essential in these social media networks. This is to create authentic interactions with people and drive engagement. These things are more important than getting a large online following. 
You also need to pick a social media platform where your target audience is most of the time. Whether on Facebook, YouTube, Twitter, Instagram, or TikTok, you must develop a solid social media strategy to engage them. That way, you can create more meaningful interactions. 
Let's say that you're a clothing brand. You can ask users to share their posts wearing the outfit for a chance to be featured online. Make sure you also use social media as a support channel. This is another fantastic way to gain more customers and create trust. 
Social media allows you to:
Engage your target audience by providing them customer support and creating user-generated content

Look for market trends, and integrate them into your product, marketing, and sales strategies. 

Boost your brand reach through targeted ads

Provide purchasing functionalities. Let's say you let customers place orders directly on these social media platforms. It saves them the hassle of going to your site to buy something.
3. Create a store-like experience for your website
Many people out there are a bit uncertain about purchasing clothes and other products such as furniture. They usually can't touch, feel, or try them on virtually. 
It helps you create a store-like experience for your website that's accessible and user-friendly. 
4. Customer loyalty programs
Loyalty programs are one of the most significant factors that lead to customer loyalty and retention. As a business, your goal is not only to make customers buy from you but also to keep coming back for more. 
As an ecommerce business, one of the ways you can achieve this is to make your customers feel valued by giving them rewards for every purchase they make in a customer loyalty program. 
Loyalty programs incentivize customers to buy and spend more than they normally would. Usually, these programs can take many forms. It could be a point system wherein points are given to customers on every purchase. They get special discounts, premium access to selected stocks, new stock notifications, and so on. 
These loyalty programs make customers feel more valued and gamify the entire shopping experience. It provides them the incentive to keep on buying from you. 
For example, you can give bronze, silver, and gold levels in your loyalty program. Another way is to develop different levels that customers need to achieve. Then, each level comes with additional perks, which improve as they progress. 

5. Use strategies to reduce cart abandonment
Cart abandonment is one of the most common behaviors of online shoppers. The average ecommerce store loses sales on cart abandonment alone. 
 Fortunately, some strategies can prevent this from happening. Here are some of them:
Decrease the number of navigations on checkout:

This is effective as soon as you develop a highly engaging checkout flow that customers won't feel lost in. 

Provide live chat support:

This reassures prospects and answers their queries immediately. 

Keep it simple:

Decrease the header and footer on checkout pages. This is to remove distractions. 

Avoid hidden shipping fees:

One of the best ways that you can remedy this is to offer customers free shipping. If you don't have the budget for it, make sure that you tell customers everything about the shipping cost. If needed, have a built-in calculator that lets users know the estimated shipping costs based on the quantity and number of items. 
6. Improve customer conversations with chatbots
 Chatbots can also be used in your online platforms, letting you assist customers with ease. 
 Here are some of the benefits of chatbots in your customer engagement strategy: 
Provide personalized experiences:

Customers prefer to get personalized responses from brands. A well-trained bot can learn from past conversations and purchase data. This improves the quality of the responses, making customers feel like they're special. 

Know customer intent:

Chatbots that are AI-powered can find customer intent, follow up conversations, and engage with them. It decreases the chance of you missing out on a sale. 

Recommending the right products:

Bots can also enhance customer service by suggesting the right products. They give a more streamlined experience, reducing unnecessary hassle on the visitor's part. They no longer have to browse through multiple web pages to find what they're looking for. 

Engaging with customers 27/7:

Bots also offer round-the-clock support. They also reply instantly to the most common customer queries. In the same way, they filter out urgent questions from the not-so-urgent ones. Thus, you and your team can prioritize your time much more effectively. You can also put your efforts into other more important business aspects. 
7. Offer an omnichannel customer experience
Your customers are present on all internet channels. That's precisely why delivering a successful omnichannel experience is vital. 
Omnichannel marketing helps you boost your conversions. Ensure you have all the essential contact details on your site, like your visible email address. 
A well-crafted omnichannel experience enhances customer service. This can be improved if you know the customer journey and have consistent brand messaging, proactive customer support, etc. 
8. Using cross-sell and up-sell techniques
Using these tactics for your customers helps you boost customer engagement and sales. It's relatively easy to cross-sell any product to a customer, especially if they're looking at items on your site. 
Up-selling trends are usually more practical since most customers are unaware that there are far more superior products than the products they choose.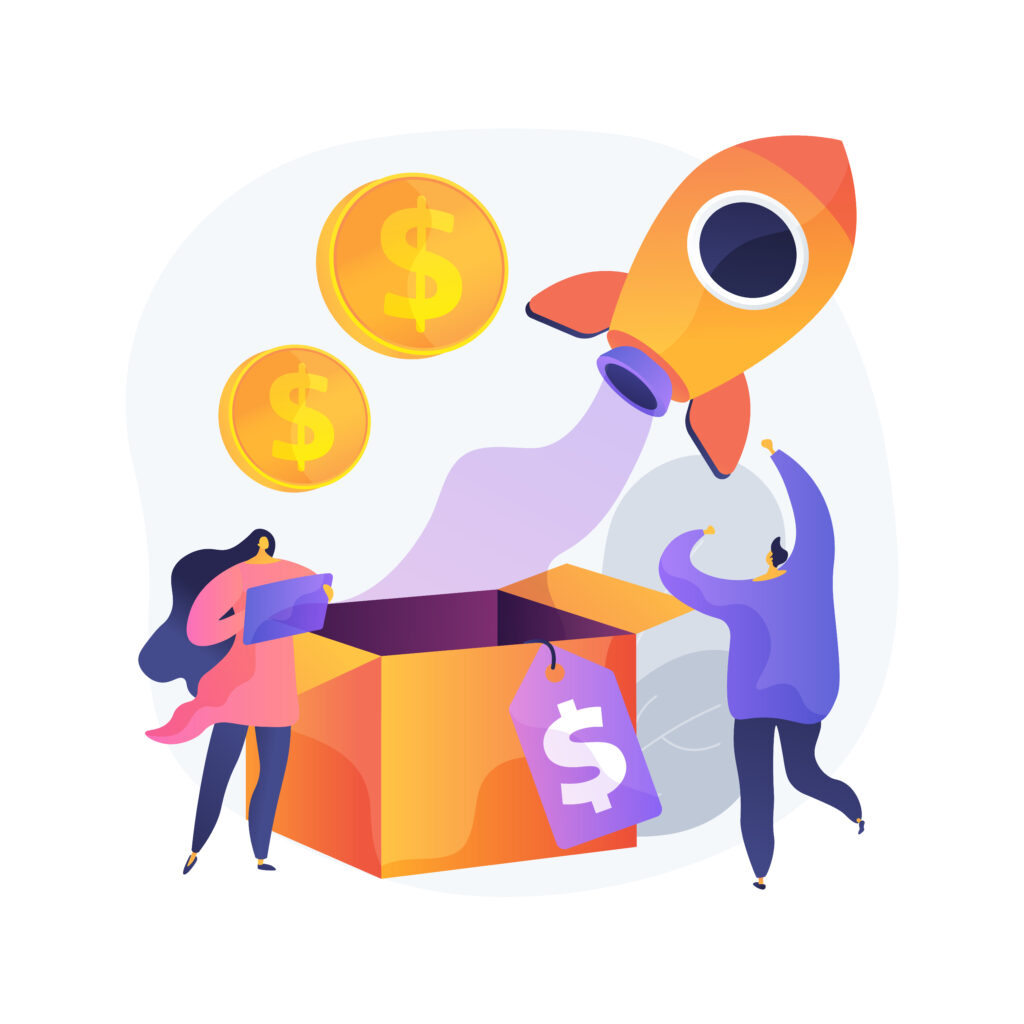 9. Create an impactful content strategy
The primary purpose of content marketing is to solve your customers' pain points. You can incorporate interviews, blogs, infographics, and videos on your selling products. 
Let's say that you're running an ecommerce store selling fashion products. Thus, you can create content that gives fashion tips, style trends, etc. 
You should also have an excellent image quality to capture your customers' attention. 
10. Co-browsing at checkout 
Co-browsing, also known as collaborative browsing, is a support medium. It allows agents to connect to the customers' browsers in real time. 
Not only is it a highly effective way to engage customers visually, but it guides them with their journey on your ecommerce platform.
Furthermore, co-browsing can significantly decrease the net impact of support costs. It can also lead to a 7.2% increase in the top-line revenue of a business annually. 
Let's say a customer is finding it hard to complete an order they made on your site. Implementing co-browsing in your checkout pages helps with these concerns. It also guides users from the different aspects of the form to help them complete their order. 
11. Augmented and Virtual Reality for a virtual store experience
As ecommerce shopping has become more popular, many people are looking for ways to enjoy this highly immersive experience. Customer sentiments have also been increasingly pinning on situations wherein they want to purchase products by experiencing them the way they would in physical stores. This is by trying these products virtually. 
Fortunately, many technological advancements have been made in AR/VR.
Augmented reality has become pretty standard these days. 40% of shoppers say they'll buy products if they can first experience them through augmented reality. 
IKEA is the industry standard in this case as they've used AR to engage with customers effectively. They've launched an AR-focused app wherein shoppers can virtually put products in their homes. It also allows them to pick the right furniture for their homes. 
12. Don't leave out customer reviews 
Customer reviews are essential in creating customer proof. There are plenty of ways to inform customers about the best-selling products that are good in terms of performance and quality. 
Customer reviews and your profits go hand in hand. Many of your prospects will read the review first. It also helps them with the buying process, making it easier for them to decide. 
Great reviews are a sign of customer loyalty. Moreover, businesses with an abundance of positive reviews can grow their revenues twice as fast as their competitors. 
Therefore, you need to work on a strategy to know how your business can get from customer reviews. Here are some of the crucial benefits of customer reviews to improve customer engagement in your ecommerce store: 
Instilling confidence in new customers:

If a product has excellent ratings, customers tend to rely more on it, boosting the confidence of new customers buying the product. 

Create solid customer relationships:

Online review sites allow you to create strong customer relationships. You're able to get genuine options from a wide range of customers. You can ensure they'll return for more by staying in touch with these customers. 

Feedback enhances your business:

You can also use the feedback you've gained from these customer reviews to get a good insight into your products and website. If things need to be improved, this is one of the best ways to find out. 

Stimulates the buying decision of customers:

Users are highly influenced by reviews. Positive reviews will lead to more purchases.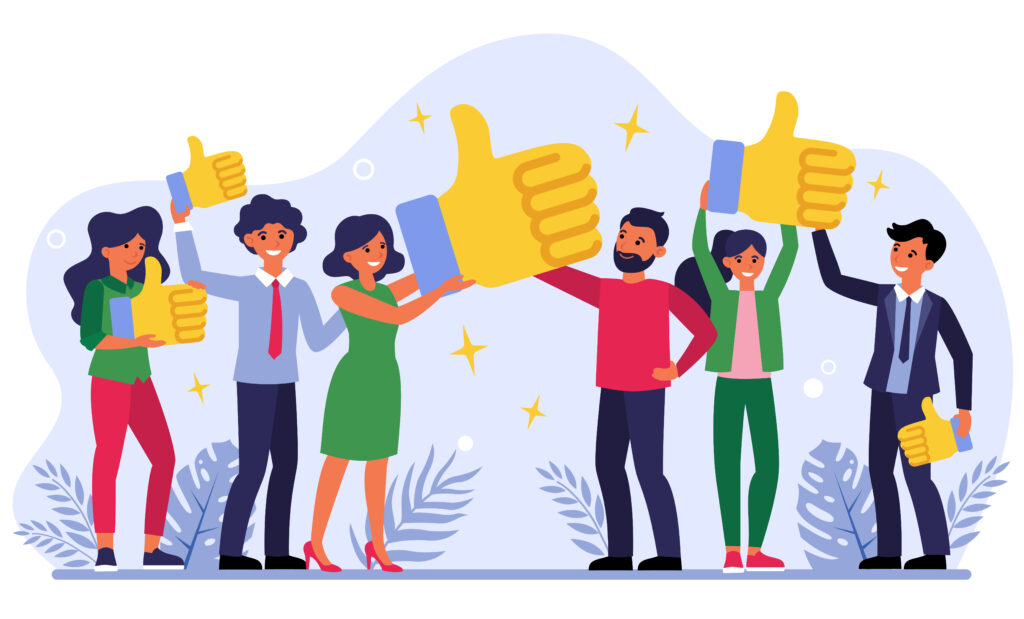 13. Reduce the hassle in the checkout process
How often do you get customers close to buying and then lose the sale? 
The checkout process consists of a series of steps customers must take to complete the ecommerce purchase. It's where your prospects finalize their products, choose any add-ons, confirm the shipping options, and go through with the payment. 
Still, shopping cart abandonment accounts for up to 70% loss in sales on average. The customers' journey, from awareness to interest, comprises a series of decisions visitors usually have to make. However, failure in the checkout process means losing when you're so close to the goal. 
Here are some tips: 
Keep it simple:

As much as possible, remove any distractions. 

Decrease the alternative navigation during checkout:

This is highly effective when you make a smooth checkout flow. That way, customers won't feel lost and leave your site. 

Offer excellent live chat support:

You reassure prospects and allow them to get answers to their queries. 

Prevent any surprises on the shipping costs:

One of the best ways to do this is by offering free shipping. This significantly reduces checkout abandonment.
14. Get customer feedback to improve
Online feedback is one of the best ways to get deep and meaningful insights from your customers. It also allows you to keep up and be at par with their expectations. 
In the same way, gathering customer feedback is one of the best ways that you can decrease shopping cart abandonment. When you use exit feedback forms, you can gather insights into why your customers leave during checkout. 
Getting customer feedback also has the right metrics for customer engagement. It allows you to uncover essential insights in real time quickly. 
This, in turn, lets you implement the right measure to drive improvements for site performance and customer experience. 
You can use three workflows to gather feedback efficiently throughout your customers' journey in your online store. Here are the following: 
Website feedback:

The overall experience when it comes to the UI/UX of your site.

After checkout feedback:

Overall experience in your site and checkout funnel.

After delivery feedback:

This often concerns delivery and is product specific.
In the same way, adding user-generated content is a great way to increase product sales—many popular online brands engage in hyper engagement as part of their marketing and other promotional activities.
User-generated photos and videos can act as social proof that your brand can use to show how customers love your products, and this, in turn, boosts customer engagement.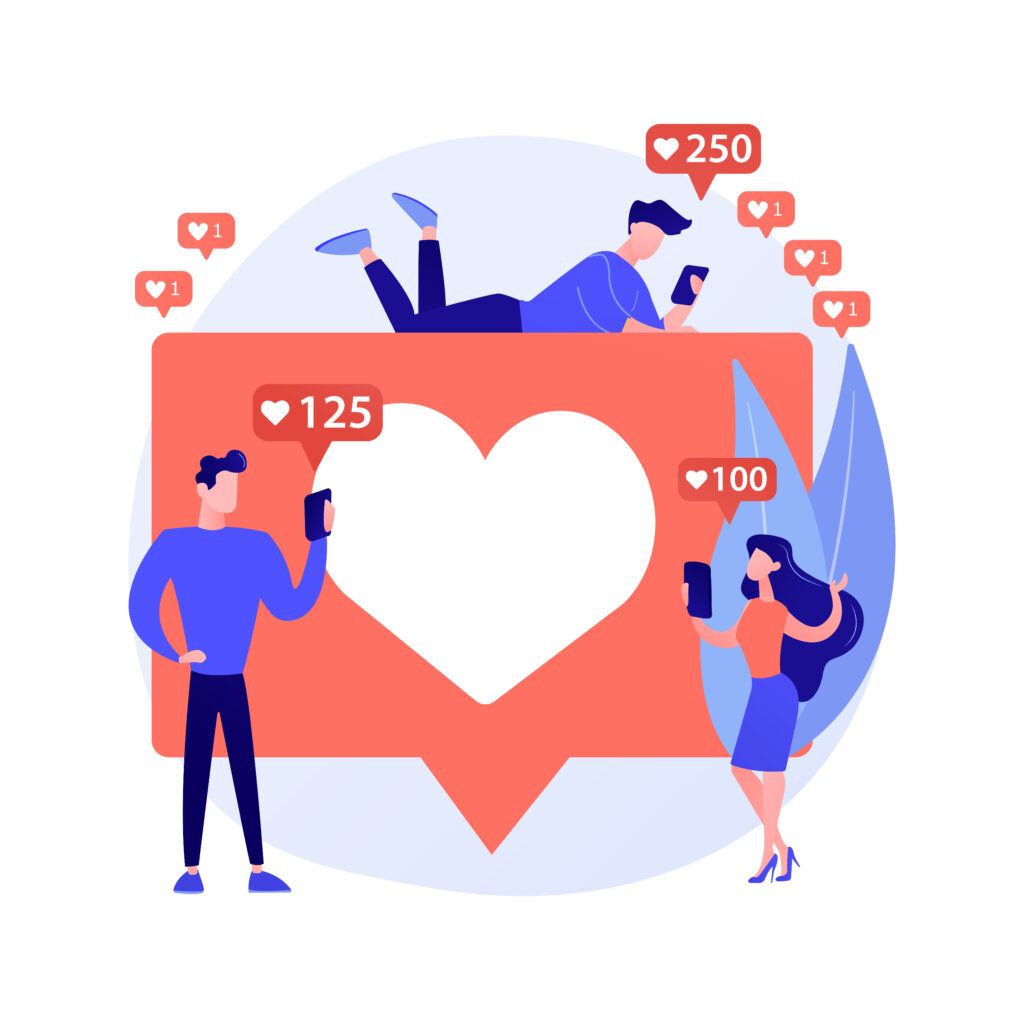 Over to You
As an ecommerce business, you shouldn't purely focus on promotions. Today's average customer expects stellar customer service more than good products and services. 
That's because they already have plenty of options in the market, and there's little scarcity of these products. Your customer engagement should be enhanced to succeed. 
It will boost your brand reputation, customer loyalty, satisfaction, and sales. Focus on enhancing customer engagement by using customer data and take on a more personalized approach. You'll significantly impact the customer's lifetime value and your ROI. Good luck!