Introduction  
As people talk about your business, it's clear that customers expect better service at every touchpoint. And if you own a website, it's the best place to optimize your sales funnel for better conversions. It's always easy to rely on sales numbers to track conversions.
But conversion isn't always on a large scale. It is often in the micro-moments that potential customers experience on your website. These micro-moments are:
Making it easy for your readers to access the free resources

Creating compelling, but straightforward options

Making it easy to navigate your website without having to take additional effort to reach out to customer support
If you're wondering how these to increase conversions, then micro-conversions create those high-recall moments every time a prospect searches your website. It takes them on a micro-conversion journey, helping you optimize each step. And if scoring over your competition has been on your mind lately, then you mustn't miss the conversion tips that will help you meet your sales goal on your website.
1. Micro Conversion – Definition & What You Need to Track
What is a micro-conversion? 
It could be browsing your website to read your high-quality resources or clicking an optin link. Every step that takes your reader closer to larger goals like signing up for a newsletter or buying a product is called a micro-conversion.
While it may seem too small an effort to drive actual conversions, it's what makes your content relevant to your reader every time they engage through watching, downloading, or leaving a comment on your website. These micro steps build trust and improve your credibility, thereby creating authority.
What is the Difference between Micro Conversion and Macro Conversion  
If it's sales that drive every business, then why does micro-conversion seem so important? 
Because every macro conversion or purchase is a series of micro-conversions that take your readers through the journey of knowing, liking, and trusting your brand to deliver on your promised service. It is one of the reasons that not all users that land on your website convert and even those that do are a small percentage of your overall website traffic.
This is precisely why you can't ignore micro conversions and their impact. And suppose your website traffic isn't much then in that case, it's even more important to amplify the user experience for the existing traffic, thereby increasing your customer base.
Macro conversion can help you understand the overall conversion rate on your site. On the other hand, if you're about to get into funnel analysis, then taking a look at micro-conversions can help you understand where your users are dropping off in their customer journey.
Micro and macro conversion are interdependent. While macro conversion might seem critical for business growth but they work well when you put your micro conversions into action across your website. 
How do you Calculate Micro conversion Rate?  
Micro conversion rate allows you to track and understand if you're meeting your goals. By monitoring each micro-conversion, it's easier to predict if you're on the way to meet your macro conversion goals.
Say you've recently uploaded a case study that shows the business results you got for your client. Depending on how it appeals to your readers, you could have 5000 downloads of it for a period of time. If your website visitors are 50000, you can calculate micro-conversion on this engagement. Just divide the total number of downloads by the total number of website visitors.
Micro conversion rate = total conversion/ total number of visits *100
5000/50000 *100 = 10%
This is an excellent way to know if you're falling back on your goals or you need to add or improve the content to keep readers coming back for more.
How to Identify Micro Conversion KPIs 
Once you decide on tracking micro-conversions, it's essential to understand how you or your team will quantify the results. Setting a few metrics can allow your team to know how your users navigate your website. It is also a fair indication of the purchase intent of a buyer, whether it is a new user or a frequent visitor looking for a specific product.
Another reason to set KPIs is to assess if there is apparent friction in the user journey that creates issues for the user to move ahead.
Consider the case where you have a macro goal of increasing paid subscriptions on your website.
In this case, to identify the micro-conversion KPIs.
 Identify the macro conversion goals

 Work through the customer journey to identify each step that takes them towards the goal.
Here, you can achieve the macro goal of increasing paid subscriptions by creating micro-conversions linked to the customer journey. So say in this case the micro-conversion goal would be 
Creating different content types that appeal to different audience types, like:
Visual learners (videos)

Case studies for those who prefer reading
Free trials without a credit card requirement
Placing offers on pages your ideal buyer visits offers
Increasing query resolution with a 24/7 customer support
When you reduce the friction at each stage, it makes it easy for your audience to reach the buying stage and make a purchase decision.
2. Micro Conversions Journey 
Before we share with you how you can use micro-conversion to your advantage, let's take a quick look at how the micro-conversion journey works and how you can use it for your SaaS or eCommerce business. 
A micro conversion journey allows you to set milestones for different parts of the customer journey, making it easy to capture data points and create a fluid buying experience. It is often different for different products or services you offer. It also varies as per the marketing channel, the content you choose to communicate, and your buyer persona. This is one reason to clearly map out your customer journey and see where it meets the micro-conversions that lead to macro conversions.
SaaS
For SaaS companies, the challenge lies in catering to different buyers at different price points. What makes it more complex is the many features that make it the perfect SaaS product, but not always the best solution for users to try out. It is why self-service-styled users often don't come back after a trial. This leads to lesser conversions making way to prioritize micro conversions.
Focus on cohort groups that purchase at a specific time and share a common experience. This is one route that can help you narrow down and create micro-conversion goals for these groups. Accordingly, identifying such groups can make it easy to convert them based on common goals.
You can use one channel to bring customers through inbound channels. You can then nurture a blog with email marketing software, leading them to the free trial. Here, micro conversion is at every step of the journey – people clicking from search result to your blog, users clicking on the lead form, moving on the verification link, clicking on the email to open it, and then clicking on the link in the email.
For example, Insightly targets users who wish to try CRM for free. And on the same page, there's also an option for users looking for a demo. By doing so, it's easy to remove friction and attract users and move them in their journey towards conversion.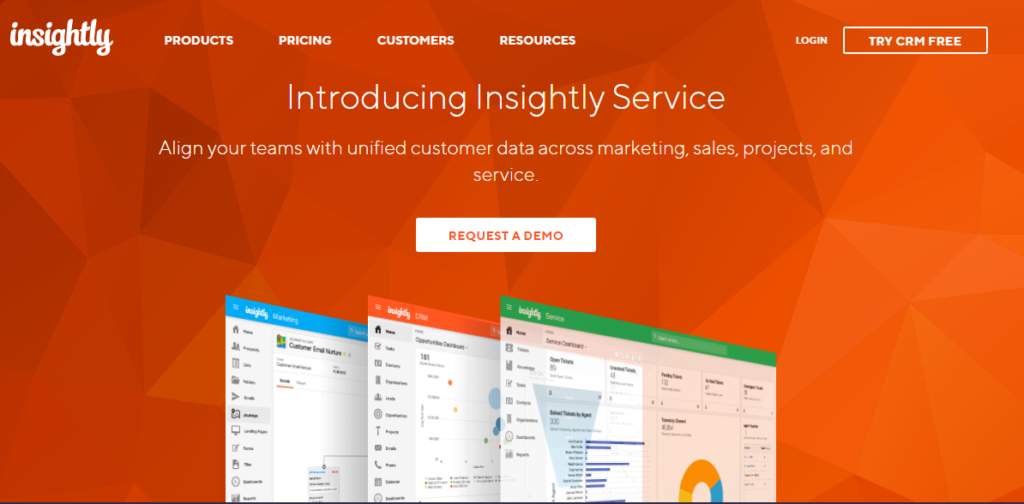 Source: Insightly
eCommerce 
As the owner of an eCommerce business, you may be struggling with a long list of recurring issues, from inaccurate images to digital payment failures. And if you're among those owners having a hard time converting customers to your website, you need to take a look at micro-conversions to boost sales.
You could be having people clicking on an ad, a different set of people landing on the page, another user base adding to the cart, people clicking on checkout, and others entering payment details. Also, your other readers making the purchase and landing on the thank you page.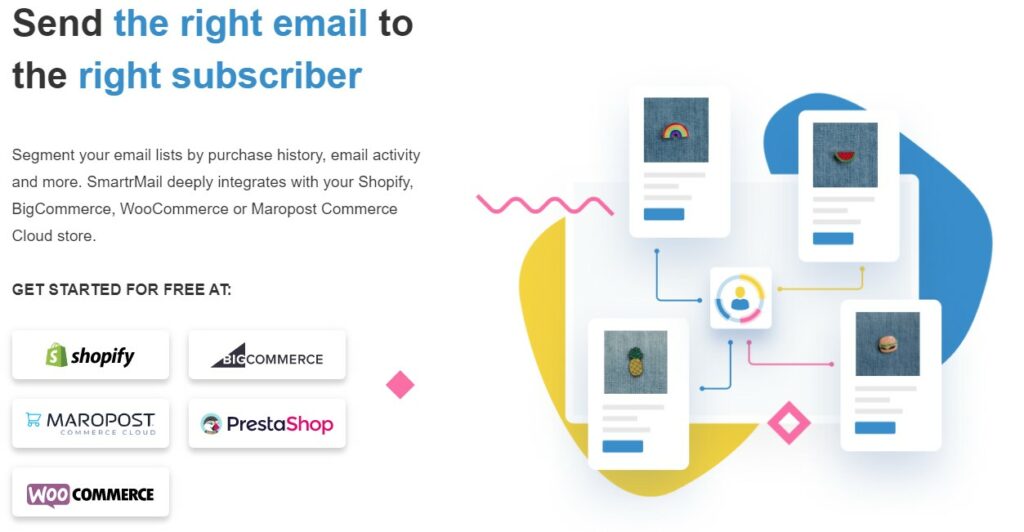 Source: Smartrmail.com
Smartrmail factors in all these micro conversion points in the customer journey while clearly establishing that each user will be at a different stage in their customer journey. This way, you automate your micro-conversion optimization for each segment of your target audience.
How to Increase Conversion Rate at Each Step  
Increasing conversion rate at each step of the customer journey is the end goal for any business. It's about creating valuable experiences by tracking the right metrics without exhausting your budgets.  
Prepare an exhaustive customer journey:
Customer journey mapping includes several steps to understand the buyer. It starts by creating a buyer persona, identifying their pain points. Then the next steps are, addressing these points in your content, listing interactions with the user, and using these touchpoints to create micro conversions.
Identify the micro-conversion steps:
Once your customer journey map is set, list down all the micro-conversion steps that will take each buyer persona from different channels to your website. This could be from social media to your blog leading to your landing pages or guest posts on other sites leading to users signing up for your newsletters.
Establish success metrics at each step:
Set actionable metrics that make it easy to track at each stage of the micro-conversion goal. If your macro conversion goal is to push for sales, then micro-conversion tracking will be on the Shop Now or Add to Cart button that leads to the sales pages.
Choose Traffic Over Optimization:
If your website gets decent traffic, then focus on optimizing your website. However, if your traffic is below your industry standard, then aim for traffic to collect baseline data. It will help you get enough sizable data to conclude before you decide to optimize. Do not optimize before traffic comes in.
Identify Bottlenecks:
Once you have established your baseline numbers, identify bottlenecks that lead to maximum leakage. This may be improving your
brand story
, improving product descriptions and payment process, making an easy return policy, or improving post-purchase messages.
Work on the bottlenecks and tweak them:
You may have several bottlenecks. Tackle a few at a time and do not touch anything else. Make it easy to track what's working and what's not. Measure improvements and identify if you've been able to help users relate to your brand story, increase product purchases, have lesser refunds, or get positive reviews for your post-purchase experience.
Rinse and repeat:
Once you tackle one set of micro-conversion goals and meet them. Move on to other micro-conversion goals that can help you optimize your funnel for better conversions.
Quick note – many times, there are factors that can directly affect your micro conversions but are yet not part of the journey itself. For instance, when it comes to SEO, your CTRs on search results may be a micro-conversion goal you monitor, yet link building that directly impacts this is not accounted for. 
Such factors are usually considered a part of your macro conversion strategy.
3. Use Micro Conversion to Increase Sales
Micro conversion helps build an engaged audience because you're taking time to understand how you can best serve them through different micro-steps in their customer journey. You can take this ahead by looking at your competitors, optimizing your goals, and focusing on repeat purchases.
How Competitor Analysis Can Help in Your Conversion Goal 
Competitor analysis lets you avoid mistakes on your website. That's not to say you simply go ahead and pick their design or go with the next best website feature on their site. Instead, look at their site's value proposition or usability features and map it to your own goals. This way, you pick what works for your competitors and yet something that will improve your current process.
Another way to approach competitor analysis is to check other startup websites and identify different ways to execute the same macro conversion goal. Next, break each of these into realistic micro-steps that lead to better user experience and conversions.
One difference between micro and macro is that macro only bothers about end goals like sales and signups. With micro, you perform this exercise for each element on the journey. If you have a downloadable lead magnet on the sidebar and a CTA message at the bottom of a blog post, then these are two different entry points to the same goal.
These are considered two different goals from a micro-conversion standpoint.
Optimizing Your Goals  
Competitive analysis and your own micro and macro goals show how your business performs against industry metrics and standards. After you've achieved your baseline numbers, optimize for things like how many sales queries come upon the live chat on your sales support and how many offer their email address or phone number. Check for questions on services or products aligned to your business but don't offer yet. It could help in future business expansion with new products or services. Also, look at conversion numbers and how much you need to meet and then exceed your goals.
Don't forget to factor in the offline data. Often data can skew a bit when you compare offline and online data, thereby giving you varying results. In this context, sync offline data with online data to get the complete picture.
Micro Conversions for Repeat Purchase  
Getting new customers every time can drain your marketing budget. Repeat purchases allow your business the flexibility of funds and stability of customers. You can use micro-conversions to ensure there is a repeat purchase in your business. 
For this, identify customer experience metrics like:
Number of customer complaints received

Number of times it got resolved

How often do they come back for the purchase

What triggers them to purchase
At the end of the consumption cycle, offers or time-sensitive discounts are often reasons for a purchase. Often emotional and psychological triggers mapped to the micro-conversion goal aid in encouraging repeat purchases. Consider where your users reside in the awareness, consideration, and buying stage. And how you can best use this information to increase buying.
Conclusion  
Micro conversion can help you take your business ahead through small and meaningful steps in the right direction. Not only does it further your goal to meet macro goals it also works great when you align it to your business goal. For this, the first step is to separate your macro and micro goals and set clear parameters for each. These KPIs may vary based on your industry. 
But understanding how these metrics work towards the website conversion rate can help you track them frequently. Also, factor in the competitive landscape, and take a few cues from your competitors to help you up to your game. Assessing your own goals before adapting is a wise step here. Remember to focus on existing baseline numbers in your micro and macro goals before you think about optimizing. Of course, business survives with loyal customers and raving fans. So don't leave out your loyal customers while expanding and ensuring repeat purchase features on your list of micro-conversion goals.