Building an online store isn't easy at all. There is an endless catalog of your items, arranged in proper prices and in proper categories. Then there is the issue of building so many websites and the connecting links so that other pages or other offers can be accessed. An online shopping store cannot afford to have a clumsy website. It must have everything responsive and updated to the hilt. Only after the e-commerce website is properly ready, should it be launched. And most of all, an e-commerce solution should be built on a sturdy platform that can bear with the influx of thronging customers every minute.
Here we shall discuss a few salient points on what are the top 6 essential components to build an online store:
The Logo
Nothing has a bigger impact on the customers than the presence of an identifiable logo. Starting from all your deals to the subscription emails you send, your logo should be included in it. The logo not only plays a major role in brand recognition, it basically serves for brand introduction. The colors, the style, and symbol of the logo will show the type and kind of website which you manage and the kind of persona you wish to show your future customers. Amazon has a smile symbol with its text, as it wishes to promote that all customers will be left beaming after having bought products from the website. So if you do decide to build an online store, be sure to check that you have a kick-ass logo!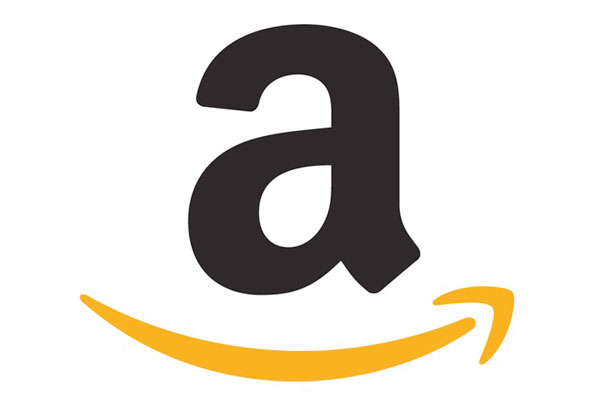 Source: Amazon
Want to attract customers? Then you must use something that will intrigue them and keep them hooked despite their notoriously less attention spans while checking a website. And what better way to try to do that, than to announce deals and promotions. Utilize any occasion or set up any sudden deal, and immediately the number of "footfalls" to your store will dramatically increase.
Free or Negligible Shipping
This is an easy trick. Just ensure that the cost of shipping is included in the final price of your product. Free shipping will instantly garner so many shoppers that you probably won't even find any space to breathe once such a sale is announced. As long as the shipping and the cost are less than what you get in a real boutique store, people will definitely buy the item. After all, online stores have helped cross all geographical boundaries and ensured that you can literally get anything you want from anywhere without ever having to worry about exorbitant prices. Also, negligible shipping has never deterred any shopper, but rather inspired them to go ahead and buy items which may not be as important.
The basics of any e-commerce website are to first provide each customer with their own profile or allow them to shop while they are still a guest. Allow them to get more discounts while they are in profile, so it inspires others to sign up. Show them how certain deals which are extremely lucrative just require them to have a decent profile on the website and keep inspiring them by providing bonus points, loyalty points, and whatnot. A good online store should be able to keep its customers hooked. In this era of competition, make sure customer loyalty is rewarded because they are your main base and the reason your business is still thriving in this cutthroat world.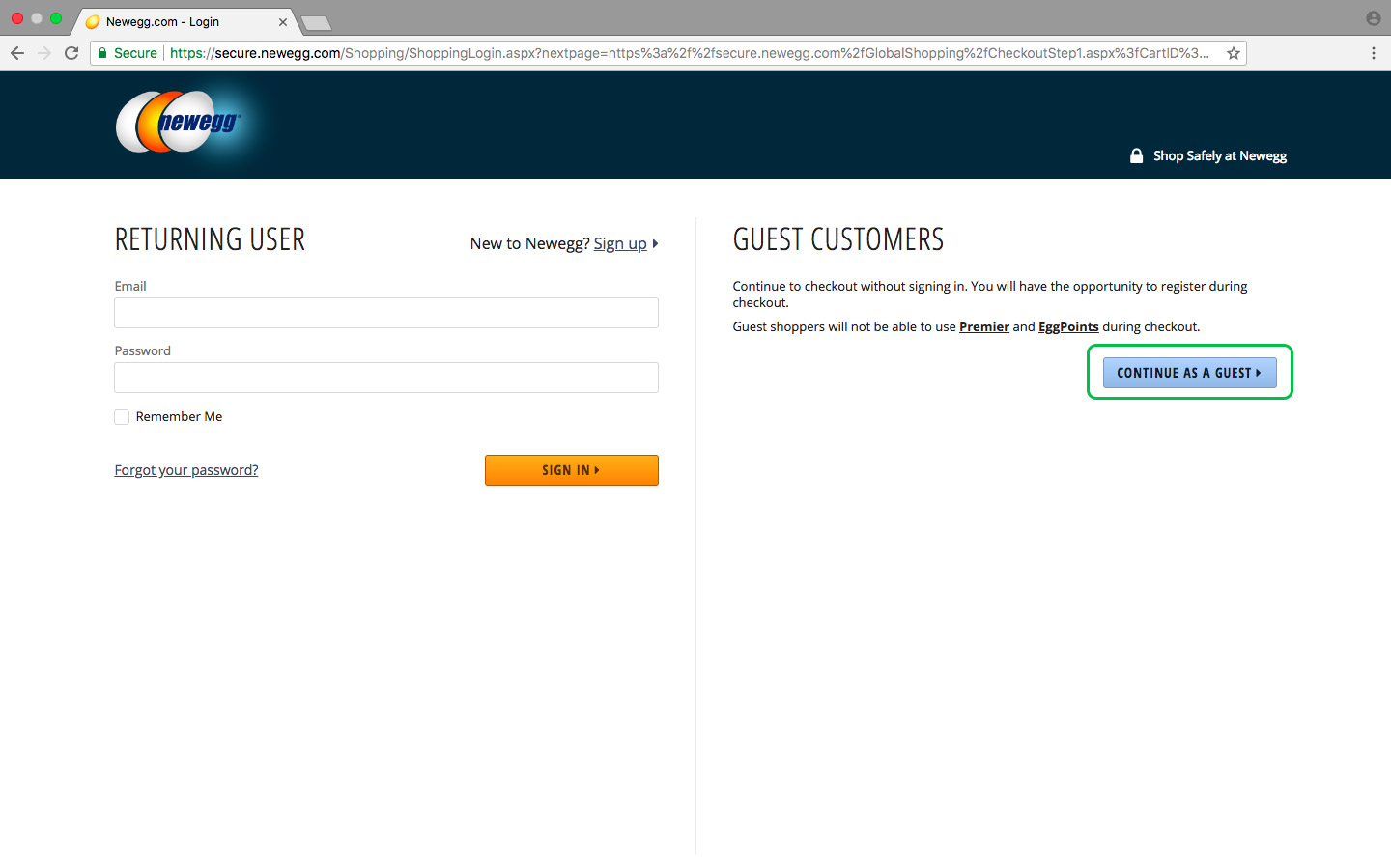 Source: newegg
A good shopping cart with the ability to fill it with a wide range and plethora of items is a must for any decent e-commerce website worth its salt.  Not having a shopping cart may lead to the death knell of the e-commerce website. Most buyers rarely stick around for just one item. So it's best to give them the options of buying multiple options from different categories and getting them to be billed together.
An e-commerce website is worth nothing if the payment options end up being limited. It is known that no one can just shop in cash or card, and there are many other payment options which should be acceptable to the store if it wishes to expand its customer base. While cash by delivery remains a popular option, most prefer paying by online transactions or using digital wallets. Credit and debit cards are also not too far away.  As your e-commerce store expands over different areas, its best to keep quite a few payment options in handy, as customers will try to buy with the option that is more feasible to them.
Thus here are the six important components that should be present to build an online store! So what are you waiting for? Get ready and prepare your e-commerce website for the grand opening in the world of internet.