Analytics platform
How can Analytics boost your sales?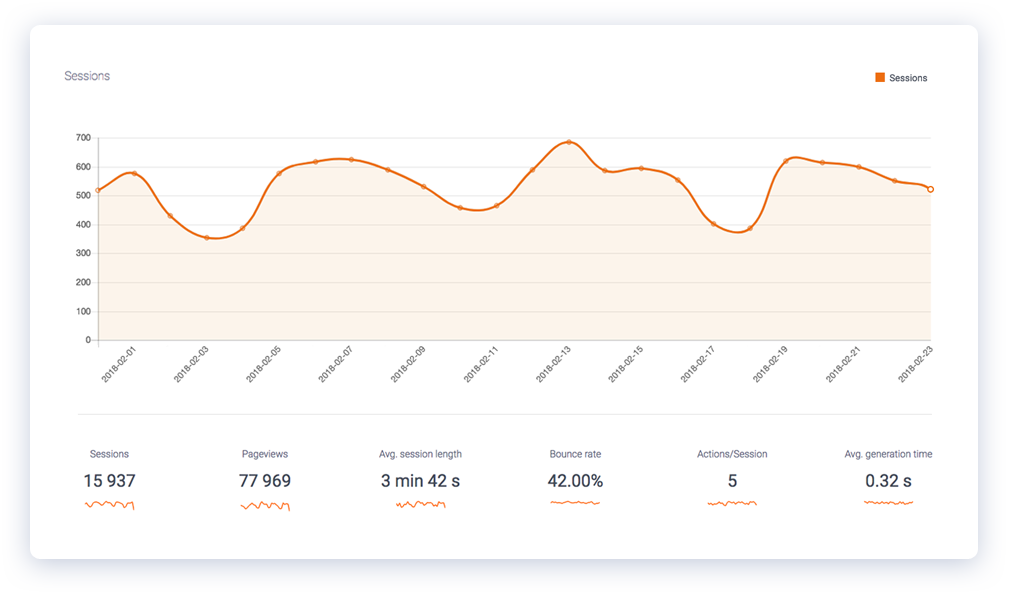 You can identify certain sources of traffic based on device type, web browser, search engine, social media, etc. This allows you more precise segmentation and more control over your conversion rates. Select the device that generates the most revenue, or has the lowest bounce rate. Needless to say, this way you can lay your marketing campaigns on a strong foundation backed up by relevant data.
Do you want to make the best decisions possible?
---
Capturly presents your most important metrics on a silver plate on a single page. It's a simple full-scale online analytics tool which can track everything you need to make the best business decisions and build a product that people love.
Capturly will track everything your visitors do on your website from the very first step to the last one. Receive visualized data about the volume of your visitors, the visited pages, your pages' load time. Check what devices and sources you are getting traffic from.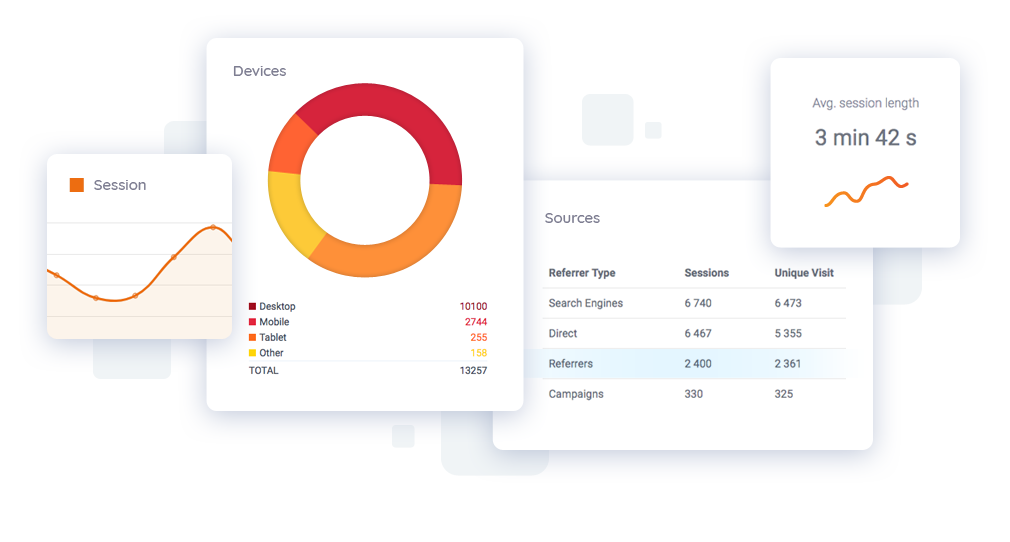 In Capturly, all of your visitors' qualitative and quantitative data are in one place, which will lead to user engagement and retention. This means that you can find your best-performing pages, and website optimization will be easier than ever. All the engagement and retention data can be at your fingertips.

Capturly's analytics platform is an easy-to-understand, insights-driven, powerful tool. It updates live so you can immediately see the results after making changes on your website. Now you can make better decisions faster than ever.


Numbers are fun but...
---
Let's suppose you've analyzed the data and drawn the conclusion: your visitors leave before purchasing, and they don't visit an important subpage for some reason.
But what should you do with those numbers? What's the next step?
Answer the Why!
---
If you can figure out the reason behind these actions/numbers, you'll more likely to find a solution, too. This is where Capturly comes into the picture. Capturly helps you make smart business decisions based on actual user behavior provided by session recordings and heatmaps.