In case you have created a custom URL with Google's Campaign URL Builder, Capturly automatically notices it so you can track it easily.
In order to track a specific URL, all you have to do is TO follow/following these simple steps:
                                   STEP 1 Log in to your Capturly account and choose the website from the drop-down box in the top left section of your screen as it's shown on the image below: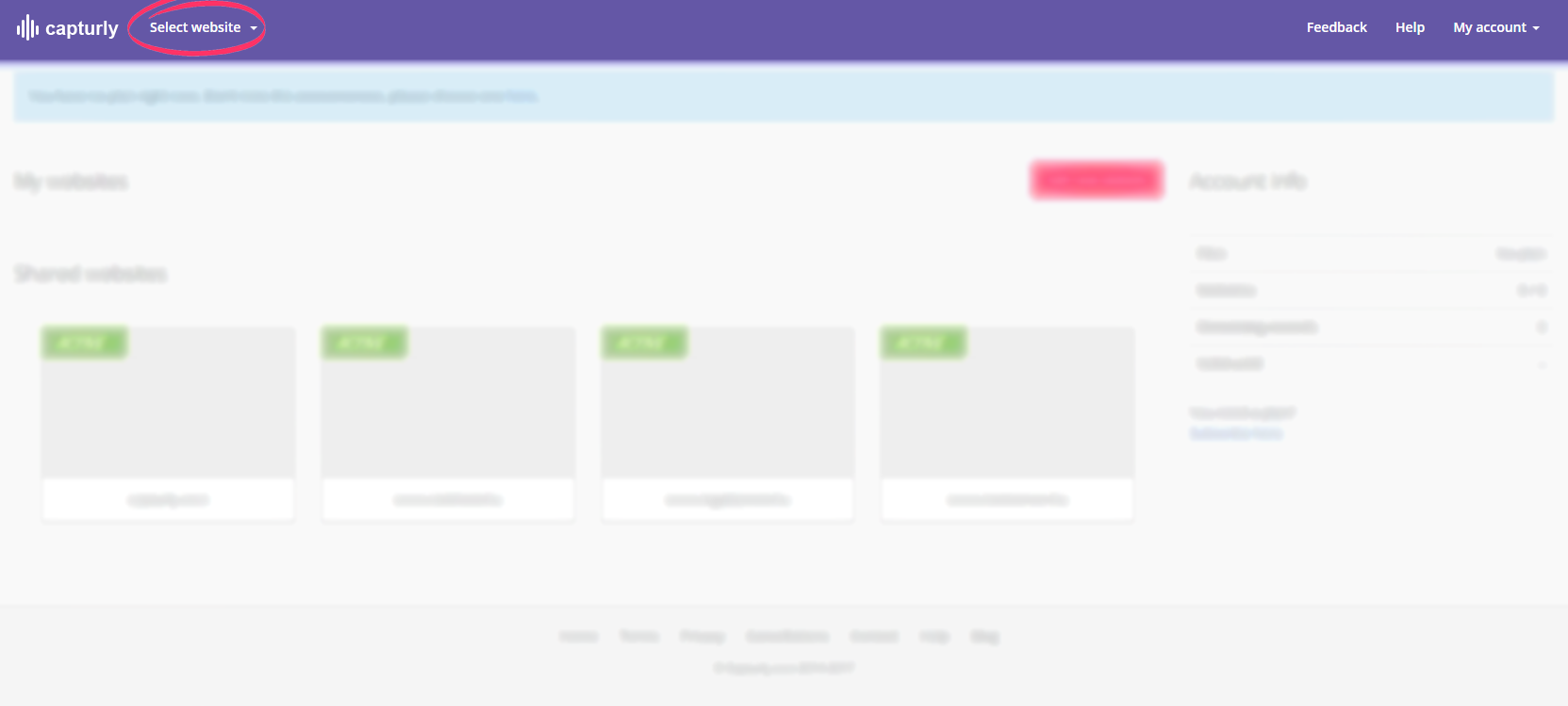 STEP 2  On the right section of the top menu click on Recordings

                                    STEP 3  On the right section of your screen you will find different filters, which make easier to find the required recordings. Look for the drop-down menus of two filters called Google Campaign Name and Google Campaign Source. By clicking on the little arrow, you can choose your preferred campaign name and source from the list.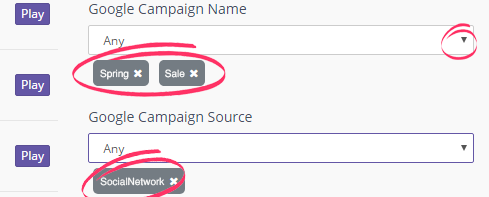 Note: Here you can see the two examples in a form of an URL:  https://yourwebsite.com/?utm_source=SocialNetwork&utm_campaign=Sale Also you are able to choose multiple names and sources from the drop-down menus and monitor them at the same time.
                                  STEP 4 Now all you have to do is to click the purple Update button at the bottom-right section in order to apply the changes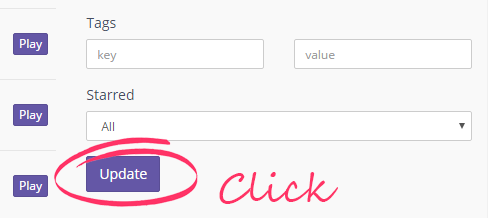 Note: Aftrer clicking the update, you are able to see the campaign that matches the filtering criteria on the left section of your screen.
So there you have it, now you are able to track your campaigns in a few single steps within Capturly. Do you have any questions? Please feel free to contact us in the comment section below and we will answer your questions.